BACCN Conference 2021 Charities

Every year BACCN supports a range of charities by helping to raise awarness and much needed funds for them to be able to carry out the incredible work they do.
Below are the details of the charities we have chosen to work with for this year.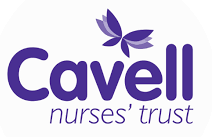 When nurses and midwives suffer hardship, Cavell Nurses' Trust gives help.
We transform their lives. The nurses, midwives and healthcare assistants we help say they're often happier, healthier and able to stay in or return to work.
Cavell Nurses' Trust is the charity supporting UK nurses, midwives and healthcare assistants, both working and retired, when they're suffering a personal or financial crisis often due to illness, disability, domestic abuse and the impact of the coronavirus.
From simple, essential support like money to repair a broken cooker or boiler, to vital life-changing aid like helping a family flee their home due to domestic abuse, Cavell Nurses' Trust is here to help.
Since the pandemic hit the UK in March 2020, we've seen 175% increase in the amount of people needing help compared to the same period the previous year, so it's clear there's a need for nursing and midwifery staff to access our support.
www.facebook.com/cavellnurses.trust
www.twitter.com/CavellTrust
www.instagram.com/cavell_nt
---

We help vets to save lives
Pet Blood Bank exists to help save the lives of pets in need. We are a UK charity with welfare at our heart made up by a team who are passionate about our cause.
Our charity was set up to support vets by providing a blood service for pets, just like the one we have as humans. We run donation sessions across the country where owners bring their much loved companions to give blood. The blood is taken to our processing centre in Loughborough where it is separated into different products. It is then stored and sent out to vets when they need it. We operate 24 hours a day, seven days a week, to ensure blood is always available.
Vets save thousands of lives every year using our blood products. We are a charity for vets and our aim is to advance blood banking and transfusion medicine for pets. We are a trusted supplier of blood and work with the vet industry to ensure the highest welfare standards for all pets. Alongside providing blood products, we are committed to sharing knowledge and offering free education to vets and vet nurses.
Every year the demand for pet blood is growing. We need your help to ensure blood is always available. Registering your pet to be a donor will help us meet this goal, but donating to support our work, fundraising, or volunteering is just as vital.
At Pet Blood Bank, we care about pets. We care about their welfare and wellbeing, and we understand how much you care about them too. This is why we need people who share our values and beliefs to join us and help make a difference. We're so much more than a blood bank. We're a community of likeminded individuals who care passionately about pets and supporting vets.
www.facebook.com/PetBloodBankUK
www.twitter.com/PetBloodBank
www.instagram.com/petbloodbank
---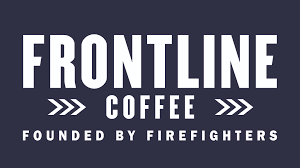 Fuelled By Frontline
Founded in 2018, Frontline are a firefighter run and owned coffee company roasting speciality coffee supporting frontline charities. We have raised over £20,000 for charities that support the people of our emergency and health services so far and strive to become a valuable fundraising asset to these charities as we continue to grow.
Anyone looking for some great coffee alongside supporting another great charity? Why not order the BACCN's own! A medium roast, classic Italian espresso taste offering a chocolate after taste. ORDER HERE!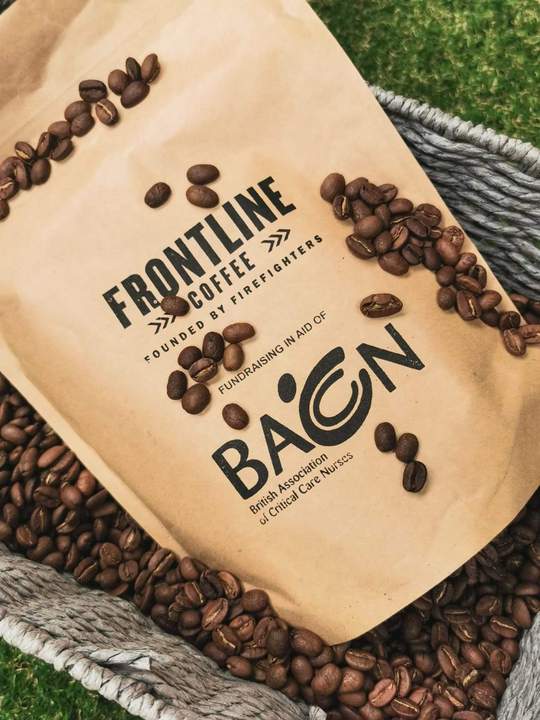 www.facebook.com/frontlinecoffeeco
www.twitter.com/frontline
www.instagram.com/frontlinecoffeeco/