Breaking Down Barriers

In the true spirit of our conference theme, we are breaking down barriers and inviting partner organisations to get involved, have a stream during the programme and become a part of this year's event. See below for details of who we're working with:
NOrF

Advanced Practice in Critical Care Outreach
The National Outreach Forum stream is aimed at those working in the field of critical care outreach and rapid response. We are aiming to provide an opportunity to develop, learn and share best practice and the theme is advanced practice
National Outreach Forum will formally launch the Irish branch of NOrF during this exiting collaboration of Critical Care Nurses across the UK & Ireland.
Invited Speakers:
Jamie Hyde Wyatt: Critical Care Outreach: Determining the value of the resource
Siobhan Pyke: Practical considerations in establishing advanced practice in CCOT
Dr Sarah Vollam: ICU discharge liaison and the role of Critical Care Outreach: where does it start and stop?
Mark Wilson: Point of care ultrasound: case studies of using advanced practice skills
Dr Victoria Metaxa: Results of the NOrF National Survey and launch of the NOrF benchmarking tool
Best of the Abstracts:
Joel Filipe Cardoso Pereira, Intensive Care and Outreach, The Princess Grace Hospital: "Impact of the introduction of a 24/7 Outreach Team on Emergency calls, ICU unplanned admissions and staff levels of satisfaction"
Michelle Treacy, Department of Continuing Education, Oxford University: "Understanding the use of the National Early Warning Score 2 (NEWS2) in acute care settings: A realist review"
Matt Fallon, Critical Care Outreach, Swansea Bay University Health Board: "Utilising critical care outreach to support outcomes for the emergency laparotomy patient"
Judging awards (members presentation)
The NOrF AGM will take place on the 18th of October 2022. For any questions / comments with regards to this please email: contact@norf.org.uk
PCCS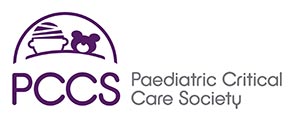 BACCN & IACCN will be joined by our nursing colleagues representing the Paediatric Critical Care Society (PCCS) to help shape the voice of Critical Care Nursing for the next decade! The PCCS Nursing and AHP team will be leading a dedicated paediatric stream which will include presentations & discussion on sustainability, organ donation, workforce (support workers) planning & implementation, advanced nursing practice, critical care outreach as well as taking part in our simulation strand.
Adult and Paediatric Critical Care have crossed many barriers over the previous 2 years and this has enabled us to learn & work much more cohesively. With this in mind we would like to encourage paediatric nurses to join us in October for this unique conference. Why not submit an abstract to share the work that you've been involved with either as a paediatric and or adult nurse?
VCCN

BACCN/IACCN Conference Belfast 2022 - Keynote
We're delighted to announce our fantastic keynote speaker at this year's conference in Belfast - Dual qualified RVN and human centred nurse Helen Ballantyne, who will be explaining what One Health means for nursing, how it fits in the global context, why it's important and how we can all contribute.
Find out more here: Meet the Speakers | BACCN
We are excited to announce that the following abstracts have been accepted to be presented at conference and will be contributing to the scientific programme that will be attended by Critical Care Nurses from all across the UK and Ireland.
Eleanor Haskey, RVN, Emergency and Critical Care, Royal Veterinary College: "Leptospirosis: Urine Trouble"
Lois Passey, RVN, Ward Supervisor, The Ralph Veterinary Referral Centre: "Pain management and analgesia"
Ruth Jacques, RVN Lead Ward Nurse, Swift Referrals Veterinary Hospital: "Nursing considerations of the canine recumbent ventral slot patient"
Katie Gray, RVN, Hospital Counsellor (Student), The Ralph Veterinary Referral Centre: "Veterinary Euthanasia"
Emily Gorman, RVN, Emergency and Critical Care, Royal (Dick) School of Veterinary Studies: "Veterinary Cardiopulmonary Resuscitation (CPR): How to be an animal lifesaver"
Fiona McDowell, RVN, Royal (Dick) School of Veterinary Studies: "Emergency presentation of a canine patient with pulmonary carcinoma"