Humanising Critical Care

Humanising Critical Care
We are exceptionally honoured and privileged to this year welcome 3 internationally renowned Critical Care Rehabilitation Practitioners with Peter Nydahl & Dr Dale Needham being two of our keynote speakers, alongside our very own Kate Tantam (the #rehablegend herself) who with Peter will be facilitating our Humanising Critical Care conference stream across the 2 days.
Kate and Peter have assembled a fantastic group of practitioners from across the spectrum of rehabilitation within Critical Care, discussing subjects that will include nurse led rehab, humanising critical care, the MDT approach and how to become a rehab legend in your own unit.

Watch this space for more speaker bios & abstracts!
---
Kate Tantam
Specialist Sister in Critical Care, University Hospital Plymouth NHS Trust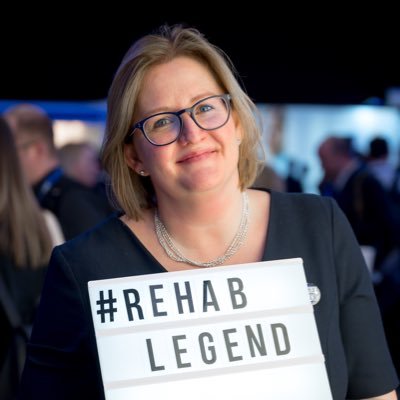 I am Specialist Sister in Critical Care at University Hospitals Plymouth NHS Trust. I qualified as a nurse in 2003 after training at Kings College University, and moved to the Southwest to raise a family after working in both Hepatobillary and Vascular surgical wards post qualification and then in the Liver, Neuro and General ICU at the Royal Free Hospital in London.
I am part of the teaching team at Plymouth University running four academic modules in both Clinical Research and Critical Care and I am also part of the Critical Care Rehabilitation team.
My role in the ICU Rehabilitation team is to support patients, loved ones and staff pre and post ICU discharge. My big passions are delirium prevention, the humanisation of Critical Care and improving patient and supporter experience of critical illness. I do this with an amazing multi-disciplinary team of students and colleagues using quality improvement, clinical audit and clinical research. I am an aspiring nurse researcher in rehabilitation after critical illness and I am the founder of the #Rehablegend campaign.
#Rehablegend – anyone who has done anything to enhance/supports/facilitate rehabilitation. This campaign is to recognise and celebrate the little things that happen every day to support recovery.
@Hovistherapydog is my trusty sidekick and we are often seen roaming round UHPNHST supporting recovery.
Follow on Twitter: @TantamKate