Are you coming to #BACCNConf2018? Join our BACCN Focus Group on Tuesday 18th of September
9th Aug 2018
How can we make BACCN Membership work for you?
The BACCN National Board would like to invite you to join us in a focus group whilst at the Conference in Bournemouth to explore your views on our BACCN membership benefits: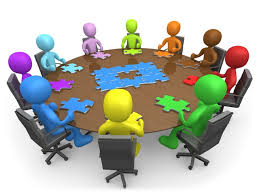 There's currently a number of "Member Only" benefits available including:
- Discount / early bird rates to annual conference / regional study events
- Research awards
- Dragon's Den (Quality Improvement / Research) Competition
- Essay competitions
- Annual Conference financial support / payment plan
- Grants (up to £500) and scholarships (up to £2000) for attendance at conferences, practice development and research.
- BACCN Unit Membership
The aim of most of these is to enhance skills, knowledge and competence in critical care nursing to improve patient care and outcomes. For most the applicant is expected to demonstrate how their proposal will enhance their own practice so as to improve patient care and outcomes.
In general we receive very few applications for any of these every year, so with this in mind, we would like to hear from you as to what we can do to improve the uptake and or the overall process? Are you aware that these benefits are available? Have you considered applying for one of these? Have you benefited from one of these before? What was your experience of the process ect?
We would like to hear from you, whether a current member, past member or if you've never been a BACCN member, so please join us (Tim and Colette) on Tuesday morning from 08:45 - 09:20 in the Immersive Simulation Space (within the exhibition) and make your views count. Coffee & breakfast snack will be provided - as we know its early!!
If you're planning to join us, please drop us a quick email to info@baccnconference.org.uk so that we cater for you!
Looking forward to working together on this!
BACCN National Board.