Virtual Conference Partner LINET UK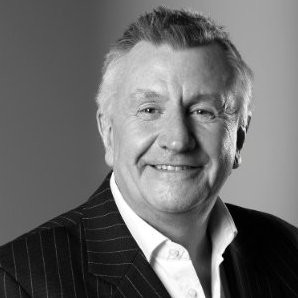 Leslie Smith, Managing Director of LINET UK.
07867467433
"LINET UK have been the BACCN conference partner for an incredible 16 years and we are extremely proud of this enduring relationship.
Our relationship with BACCN allows us to promote our critical care bed products to ICU departments across the UK and through engagement with members, learn about current trends and concerns in critical care medicine. This allows to better understand how our products can help the ICU nursing team to deliver outstanding care and also informs our product and technology development programmes.
The conference is not the only medium we have for communication with members, but it is the most important.
Each year, the opportunity to watch and listen in to some of the most relevant topical discussions and educational content pertinent to current medical trends, allows us to better understand the needs and challenges ICU nurses face every day. It's also a great opportunity to socialize and get to know each other on an individual level away from the daily pressure of clinical practice.
Although this year will be very different, with an online virtual conference, BACCN are again putting together an extraordinary programme including the dedicated COVID 19 Nurse Educational Resource Centre with a library of papers, articles, videos and webinars discussing the worlds current pandemic.
Please let us thank all of you and your families for the sacrifices made and selfless acts of love, devotion and care for your patients throughout this monumental year. We could not be prouder to be partners again for the BACCN Virtual Conference and we look forward to working with the association for many more years to come!"
---
LINET UK was founded in 2007 as a subsidiary of LINET Group, a major European manufacturer of hospital and nursing beds. The company's hospital portfolio includes sophisticated solutions designed for regular in-bed treatment and specialist intensive care features such as automated lateral therapy, for the most critically compromised patients.
The full range of innovative ICU beds include the Eleganza 4, Eleganza 5 and the renowned Multicare. Each have integral scales, in patient bed x-ray, bed exit alarm and one touch cardiac chair and mobilisation positioning buttons as standard.
For a full list of features or for more information, please contact
0800 0353 345
https://www.linet.uk.com/en-GB/intensive-care-solution