Meet the Speakers

#BACCNConf2021 Keynote Speakers
We are excited to present this year's renowned Keynote speakers who will be joining us from across the world to share their stories and experiences.
Professor Calvin Moorley RN PhD
Associate Professor for Nursing Research & Diversity in Care, School of Health and Social Care/ Adult Nursing & Midwifery Studies, London South Bank University
Opening Keynote Monday 13th September 9.30am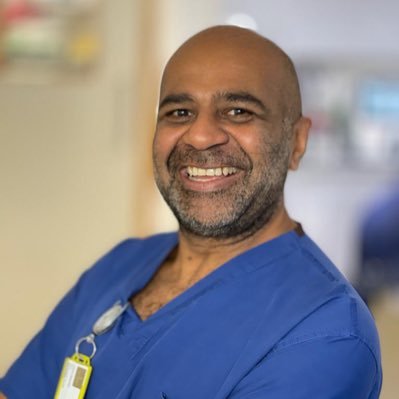 Dr Moorley is a Senior Lecturer in adult nursing and has an academic background in public health and health promotion. He is a registered Nurse (Adult) and practices in intensive care therapy. His research focuses on the interplay of gender, culture, ethnicity and health. He is also holder of the Mary Seacole Award for Leadership in Nursing.
Calvin alongside Dame Elizabeth Anionwu (Emertus Professor at University of West London) and Nordeya Gilbert (Intensive Care Practice Development Nurse at Guy's and St Thomas' Hospital) took part in the first ever BACCN BAME webinar in 2020 where they led a discussion on how we can start the conversations around race inclusivity in critical care. BAME Nurses comprise 20% of the NHS workforce, but only make up 7% of senior management. Over the last year we have seen injury added to this wage insult – with a shocking 70% of the nurses who have died from Covid-19 being from a BAME background. It's no exaggeration to say that nursing, especially for Black, Asian and ethnic minorities has become a job of two extremes: low pay and risk to physical and psychological health.
With this in mind I've asked Calvin to continue this conversation to explore how we as an Association of Critical Care Nurses can work to improve this inequality becoming less colour blind, striving to be more colour brave.
Follow on Twitter: @CalvinMoorley
Peter Nydahl RN BScN MScN PhD
Nursing Research, University Hospital of Schleswig Holstein, Germany
Department of Anaesthesiology and Intensive Care Medicine, University Hospital of Schleswig Holstein, Germany
Nurses make a difference

Monday 13th September 10.20am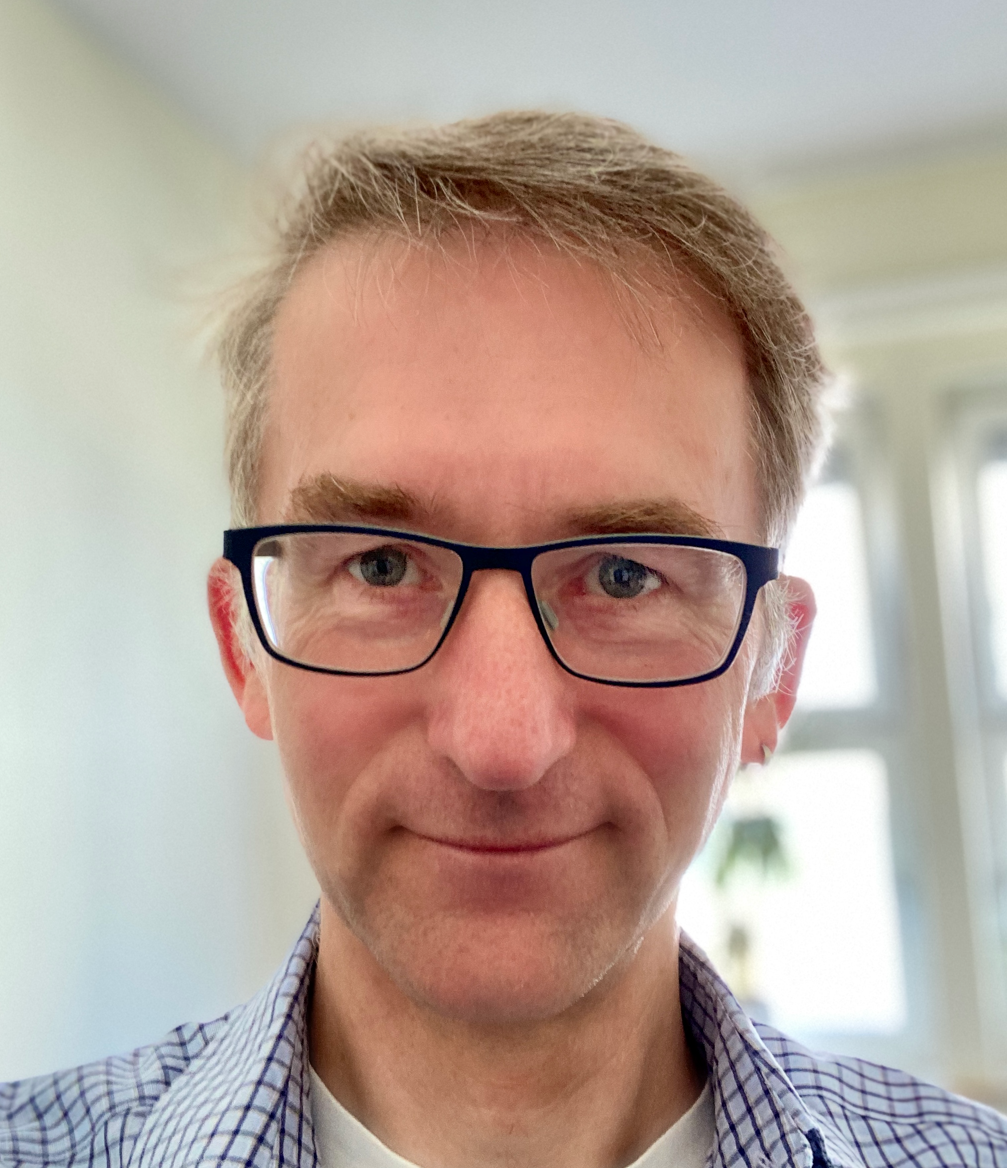 Peter spends 25% of his time in intensive care and 75% in nursing research. He is an active trainer for education in basal stimulation, nursing expert for patients in a vegetative state, practical instructor and author.
Publications
https://orcid.org/0000-0002-5178-0364 with over 35 International peer reviewed publications.
Peer review
>100 manuscripts in 36 international peer reviewed journals - https://publons.com/researcher/1584447/peter-nydahl/
Societies
German Society for Specialized Care, German Society for Critical Care Medicine, German Society
for Nursing Care, German Society for Neuro Critical Care, British Association of Critical Care
Nurses, Int. Society for Basic Stimulation e.v., Sepsis Help e.V., Network for early mobilization,
ICU Recovery Network, international ICU Diary Network, German Delirium-Network e.V.,
European Society of Critical Care Medicine, Australian Society of Critical Care Nurses, Society for
Critical Care Medicine
Follow on Twitter: @NydahlPeter
Katie Dutton RN BScN, AICU
Nottingham Hospitals
In at the deep end...Being a newly qualified intensive care nurse during the COVID-19 pandemic
Tuesday 14th September 9.45am
As a student, I went above and beyond to help my fellow students learn about sepsis, after being an intensive care patient myself, and went on to be RCNi Student Nurse of the Year 2018.
On qualifying, I went into my first role full of the same energy, enthusiasm, and passion for my role, only to be hit with the CoVID-19 pandemic in my first month.
This keynote is an honest account, of my loves for intensive care nursing, the highs, but importantly the very very lows. As I found myself learning the nurse I wanted to be, whilst under immense pressure, I found inspiration in the strength of my team. One day at a time.
Dr Dale M. Needham, FCPA, MD, PhD
Johns Hopkins University - Pulmonary & Critical Care Medicine, and Physical Medicine & Rehabilitation
Early Mobilisation and the ABCDEF Approach

Tuesday 14th September 1.20pm

Dr. Needham is Professor of Pulmonary and Critical Care Medicine, and of Physical Medicine and Rehabilitation at Johns Hopkins University in Baltimore, USA. He is Director of the "Outcomes After Critical Illness and Surgery" (OACIS) Group at Johns Hopkins. Clinically, he is an attending physician in the medical intensive care unit at Johns Hopkins Hospital and Medical Director of the Johns Hopkins Critical Care Physical Medicine and Rehabilitation program.
Dr. Needham is Principal Investigator on several research grants and has authored more than 350 publications. His research interests include evaluating and improving ICU patients' long-term physical, cognitive, and mental health outcomes, including research in the areas of sedation, delirium, early physical rehabilitation, and knowledge translation and quality improvement.
Follow on Twitter: @icurehab @DrDaleNeedham
Contribute to Twitter at: #icurehab
Eamonn Sullivan
Chief Nurse, Royal Berkshire NHS Foundation Trust
Leadership within the midst of a pandemic
Tuesday 14th September 3.20pm
Eamonn joined the Royal Berkshire NHS Foundation Trust in May 2021. Prior to his current appointment, Eamonn was Chief Nurse at The Royal Marsden Hospitals in London.
In 2020 Eamonn was seconded from the Royal Marsden to be the Director of Nursing at the Nightingale Hospital London, and later as the first Chief Nurse (Testing) at NHS Test and Trace. His previous appointments include Deputy Chief Nurse at University College Hospitals London and Deputy Chief Nurse at Guys & St Thomas' Hospitals.
Eamonn's clinical background is Critical Care and he holds a Masters in Adult Critical Care from Kings College London. In addition to his NHS role, Eamonn is a Nursing Officer in the Army Medical Services Reserves and a veteran of the conflicts in Iraq and Afghanistan.
Eamonn has lived in West Berkshire for nearly ten years, with his wife who is an NHS Therapist and their two young children. He is passionate about serving our local community and improving the health and well-being of patients and staff across our services.
In May 2021 Eamonn was honoured to be awarded an MBE for his services to Nursing.
Follow on Twitter: @CNEamonn
Lucy Speak
RVN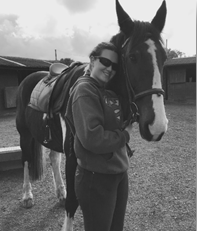 Lucy qualified as an RVN in 2014 from Myerscough college after spending two years training in a hospital in Yorkshire. Prior to this she had started her career as an assistant in mixed practice. Once qualified she began working for a practice providing OOH care for local practices alongside a general practice position working for a veterinary charity.
Since then she has worked in multiple referral practices with her main areas of interest being emergency and critical care, orthopaedics and neurology. For the last few years, she has worked in ICU at the Hospital for small animals in Edinburgh. During this time, she has also qualified as a veterinary physiotherapist, canine hydro-therapist and veterinary osteoarthritis accredited professional. Currently she is working towards her Masters in physiotherapy, ECC nursing certificate and Edinburgh teaching.
Fiona Wyton
Current Role – Director of Nursing for Critical Care and Theatre Services for University Hospitals Birmingham NHS Trust.

Career Background – Deputy Director of Nursing for Surgery, Outpatients and Ophthalmology (2020-2021), Deputy Director of Nursing for Critical Care, Radiology, Pharmacy and Laboratories (2018-2020), Matron for Critical Care Services (2017-2018), Senior Sister within Critical Care Services (2010-2018), Senior Sister in Acute Medicine (2016-2017).

Qualifications and Experience - BSc (Hons) Intensive Care Nursing, BSc Liver Surgery, transplantation and Hepatology. BSc Health Assessment.
Lead roles – Senior Responsible Officer for Infection Prevention and Control (UHB), Clinical Nurse Advisor for the Adult Critical Care Capacity Panel (NHSE).
I am an experienced critical care specialist nurse and have devoted most of my career to date focussing around workforce modelling, training and development, recruitment and retention and staff health and wellbeing for adult critical care facilities in the Midlands Region. I work in partnership with NHSE regional leaders and National Commissioning Directors on future workforce strategies that will enhance service provision and improve career opportunities and pathways for staff working within the specialism. I have contributed a great deal of my expert insight and experiences from the COVID 19 pandemic response and its impact on the nursing staffs psychological and physical wellbeing when discussing lessons learnt, restoration and restitution of our workforce and services. The importance for me to be involved in these strategic groups when planning service recovery is to ensure the future adult critical care systems meet clinical and operational demands, ensuring patients are provided with the highest quality of care, high standards are maintained consistently and our nursing workforce are happy and healthy.
Louisa Murphy
I have been fortunate to develop my career in critical care at University Hospitals Birmingham NHS Trust since 1993. During this time, I have gained expert professional knowledge and experience within the speciality. In recent years, I have become more aware of the pressures faced by all members of the multidisciplinary team. I have acknowledged how this has led to increased levels of stress both within the team and affecting individuals and more so since the onset of the pandemic. In March 2020 I was given the opportunity to take on the role of Restorative Practice Nurse for Critical Care Services at UHB. I completed an Introductory Certificate in Counselling when I commenced the role in order to enhance my interpersonal skills. I have undertaken Psychological First Aid training and I am currently a Freedom to Speak Up Contact and Menopause Champion. I commenced the Professional Advocate Programme in January 2021. I am particularly interested in staff well-being and how it can impact on the patient experience. No publications as yet.
Critical Care for 28 years.
Band 7 for 20 years
During that time worked in Burns & Trauma and Liver & General Surgery and part-time secondment to Outreach
BSc in Pain Management
Introductory Certificate in Counselling 2020
Freedom to Speak Up Contact
Menopause Champion
Seconded to Restorative Practice Critical Care Services role in March 2020 within a large NHS Foundation Trust covering three sites
Commenced Professional Advocate Programme in January 2021
Interested in staff well-being and how it can impact on the quality of care.