Wellbeing

Conference exercise and wellness challenge
If 2020 has taught us anything, it is that health and wellbeing are vital. It's been a trending topic for years, but in recent months wellness has evolved into zoom fitness sessions, linking your activities into your apple watch or doing daily sessions with Jo Wicks. Whether you're working from home, doing shifts, or a combination of both, our workdays are long and demanding. Add to that the chaos of everyday life and you have the perfect recipe for stress and strain. Every one of us will bring some element of this to our conference but we want to help you alleviate some these burdens by promoting focus, engagement and balance with some of our wellness-related activities both before and during our 2nd virtual #BACCNConf2021.
Over the last couple of years we've worked hard to incorporate exercise and wellbeing into our conference programme which usually includes a 5km run on the Monday morning with a well deserved medal for all those that took part. A virtual conference brings a unique set of challenges in terms of group exercise and wellbeing.
Your Challenge
With this in mind I would like to challenge all delegates to take part in all the exercise and wellbeing sessions on offer, put a picture of you taking part in the various activities onto social media tagging BACCN (#BACCNConf2021 #baccnselfcare) and we will send you a well deserved medal at the end of it.
Pre-Conference 5km run / walk / swim
Headquarters for #BACCNConf2021 will this year be in the lovely town of Windsor and with the great park within walking distance it provides the perfect opportunity for a 5km walk / run. I would like to challenge all delegates to complete a total of 5km (running, walking, swimming or a combination of all 3). You have from Friday until the welcome reception on Sunday evening. Lets get out there and get active!!!
Sunday Welcome Reception "Sing-a-long"
with ICU Liberty Singers choir master Kari:
| | |
| --- | --- |
| | "My name is Kari and I am the choir director for the ICU Liberty Singers as well as 4 other choirs (currently all online but looking forward to a safe return to face-to-face singing in September for some of them!) |
I believe we all feel little bit better when we sing and this is amplified when we sing together. Online singing has become quite the thing and I've noticed the same positive effects when teaching my online groups over the past 18 months. It's difficult get bogged down with the noise of the world when you're busy making your own tunes.
Join me for some fun, easy to follow, uplifting singing to raise the spirits, break the ice and make everyone smile. Everyone sings on mute so you can really let your hair down and get stuck in! I'll teach some simple harmonies is so easy to follow way without the need for sheet music or previous experience. I'll teach pop songs you know and love leaving everyone feeling connected, joyful and happy.
I'm really looking forward to meeting you all!"
Why not join Kari in our very own #BACCNConf2021 sing-a-long ……
Conference "Zumba" (Monday & Tuesday morning)
with Katie Macdonald
Hi there, I'm Katie Macdonald. I've been a critical care nurse for 20 of my 23 year nursing career, and I have been a Zumba instructor alongside for the last 10. Getting regular exercise is a must when you do a physically and mentally challenging job, and I have always found dancing a great way to get exercise. My sessions are energetic and fun to a Latin/Rap fusion of music. They are guaranteed to leave you wide awake, energised and smiling, ready for conference.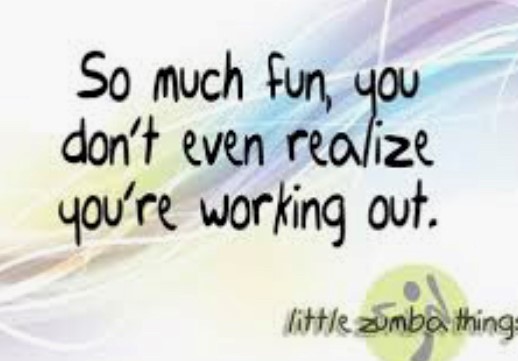 Monday afternoon Laughtersize session
Everyone needs a bit more laughter in their life at the moment! Gather your bubble & join the team from Laughtercise!

Virtual Evening Out
Join the Conference team for our virtual evening out on Monday night (18:30 – 19:30) We are known to throw a fab conference party and we're in the process of putting this year's event together – so watch this space and be prepared for lots of fun and laughter coming your way!
Moving and Stretching Breaks (5min) in between sessions
Benjamin Franklin once said: "You don't stop playing because you grow old, you grow old because you stop playing."
Lunch and refreshment breaks