Let's Beat This Together
Support our Critical Care Nurses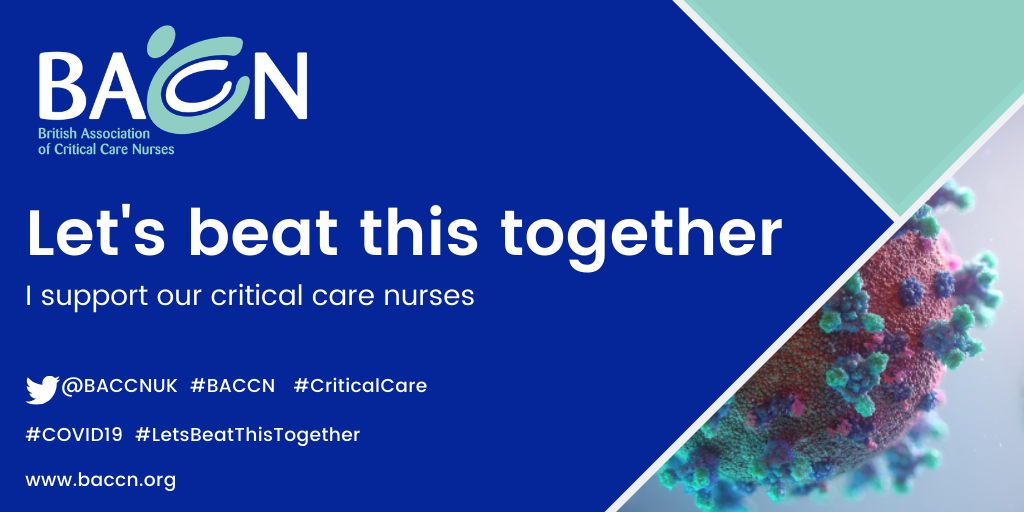 How can you help?
---
DOWNLOAD and SHARE our 'Let's beat this together!' banners.
---
FOLLOW the BACCN on social media and help us spread the word!
---
JOIN the conversation on Twitter, Facebook and Instagram using #LetsBeatThisTogether and our banner.
---
The British Association of Critical Care Nurses (BACCN) is a leading, non-profit and charitable organisation dedicated to supporting critical care nurses.
BACCN are currently creating vital educational resources to help support critical care health professionals battling COVID-19. These resources are FREE and provide essential knowledge to our key workers who are working tirelessly to fight the virus.
Help us to promote the fantastic work that BACCN are doing to support critical care nurses during this difficult time.