Regions
Our Network of Regional Committees
BACCN is made up of 12 regions covering the whole of the UK. Each Region has its own Regional Committee of BACCN members who provide support - educational and otherwise - to critical care nurses across their region.
Our Regional Committees do an oustanding job in helping develop and support critical care nurses, using their time, skills, enthusiasm and ideas to support their fellow practitioners - all on a voluntary basis.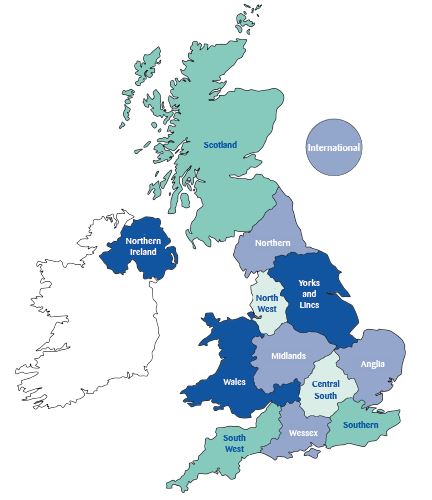 You can find out more about what is happening in each Region by clicking on the tabs to the left.
Interested in Joining your Regional Committee?
There are many advantages in becoming part of your Regional Committee:
enhance your own professional development as a critical care nurse
increase career development opportunities
influence the future of critical care nursing
become part of a tream who really want to make a difference to critical care nursing
If you are interested in joining your Regional Committee, we would love to hear from you at support@baccn.org and we can put you in touch with the Committee in your region.