Events
BACCN Events
BACCN host a number of events both nationally and regionally. The BACCN Annual Conference takes place each September and will be celebrating its 33rd year in 2018. Information on all BACCN events can be found on the boxes above - for Annual Conference and Regional Events - and external events can be found below.
External Events
Events relevant to our members will be advertised here upon request and approval of the BACCN National Board. If your organisation is interested in utilising this space to advertise an upcoming event, please contact support@baccn.org for more information.
Encephalitis Conference
Monday 3rd December 2018, London

The annual event is the 'go-to' conference on encephalitis attracting delegates and presenters from around the world.
This year's keynote speaker is renowned neurologist Dr Josep Dalmau.
Dr Dalmau discovered 10 autoimmune diseases, known as autoimmune encephalopathies, measured by anti-protein antibodies and cerebral receptors, including anti-NMDA receptor encephalitis.
Abstracts for oral or poster presentations are invited for the Encephalitis Conference, the submission deadline being 30th June 2018.
Abstracts should be related to encephalitis and will be considered in any field or subject area.
For further information about submitting an abstract and to book your place to the Conference visit
www.encephalitis.info/conference2018
8th Annual EFCCNA Conference

Conference date 13th-16th February 2019, Ljubljana, Slovenia
The Deadline for abstract submission is the 31st August 2018
Anyone wishing advice or information regarding EfCCNa, abstract submission or attendance can contact ian.naldrett@uwl.ac.uk
For more information about the conference click HERE
ISRRS 2019
The 15th International Conference on Rapid Response Systems and Medical Emergency Teams will be held for the first time in Asia from 18 – 19 April 2019 at Suntec Singapore Convention & Exhibition Centre.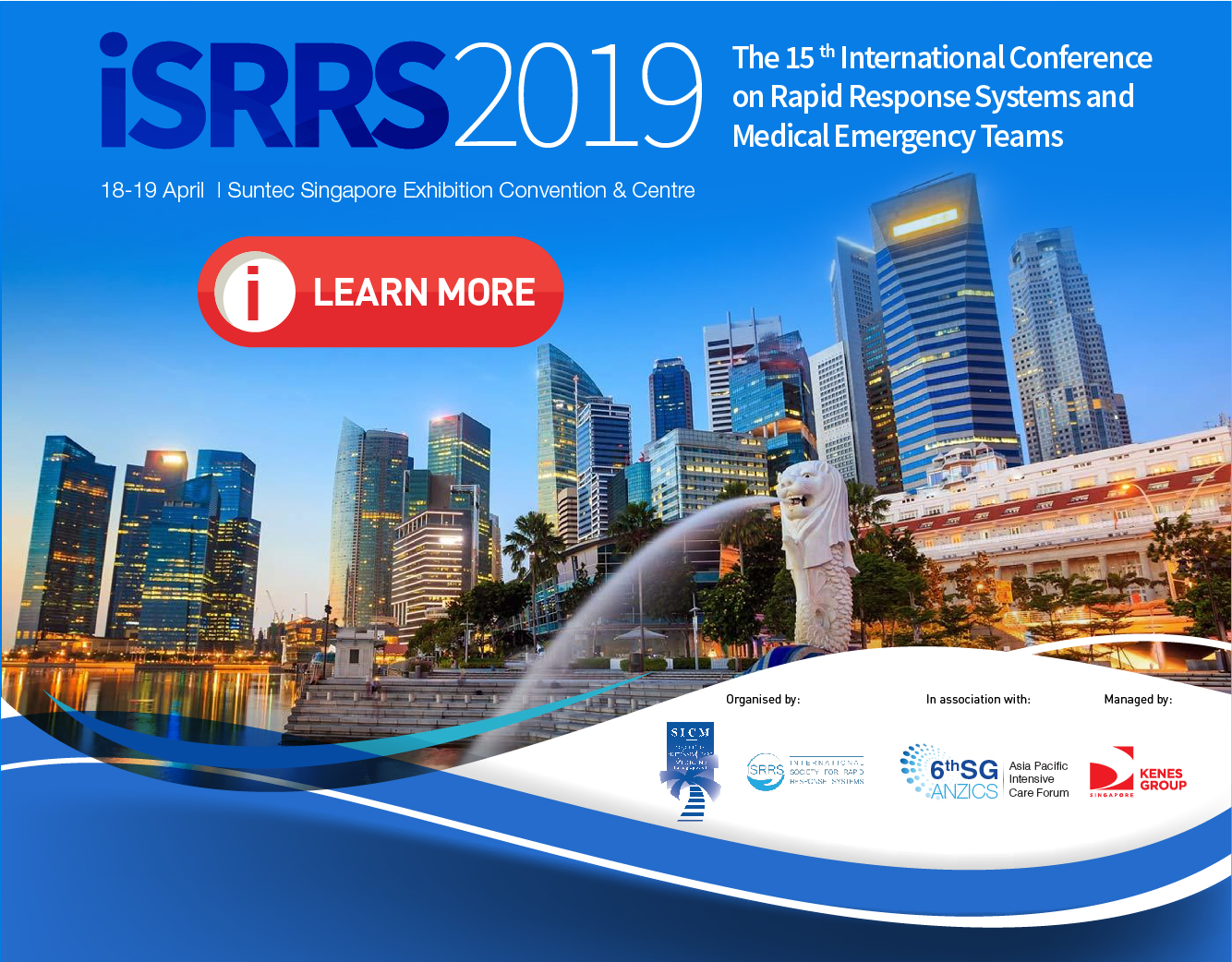 This conference promises to be a compelling platform for you to learn from the leading experts in Rapid Response Systems dealing with detection and response to clinical deterioration in hospitalised patients. As a bonus to our delegates, iSRRS 2019 is also a pre-forum of the 6th SG-ANZICS Asia Pacific Intensive Care, Asia's leading annual Intensive Care meeting.
Whether you are a healthcare professional in a hospital, healthcare administrator, patient safety or clinical quality advocate, research scientist, educationalist, academic or industry expert, there will be something for you! Visit isrrs2019.sg for more information.
SG-ANZICS 2019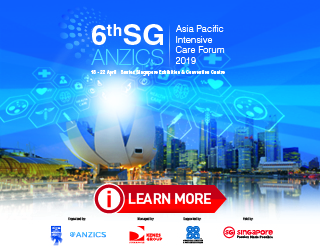 Dignified as a leader of Asia Pacific's Premier Clinical ICU Conference, the 6th SG-ANZICS Asia Pacific Intensive Care Forum (SG-ANZICS 2019), had grown from strength to strength in each edition attracting key players and professionals across the region to convene annually. To take place from 18 to 21 April 2019 at Suntec Singapore Exhibition and Convention Centre, SG-ANZICS 2019 is the most influential annual event and also a dynamic business platform for the niche intensive and critical care industry to keep abreast of new technological improvements, discover the latest industry innovations, network and do business in one convenient location.
Focused on improving Intensive Care Medicine in developing Asia-Pacific countries, SG-ANZICS 2019 continues to raise the overall capabilities and spur the growth of the region's healthcare sectors to meet the changing demands, driving the next wave of healthcare modernisation. Visit www.sg-anzics.com for more information.
ESPNIC 2019
The 30th Annual Meeting of the European Society of Paediatric and Neonatal Intensive Care
June 18-21, 2019 in Salzburg, Austria

Website: https://espnic2019.kenes.com/
Abstract Submission Deadline: January 25, 2019
The 30th Annual Meeting of the European Society of Paediatric and Neonatal Intensive Care (ESPNIC 2019) will take place June 18-21 in Salzburg, Austria. This is a unique multidisciplinary forum for colleagues from around the world to meet and discuss a variety of topics, generating stimulating debates and fruitful collaborations. Join doctors, nurses and other allied healthcare professionals for this outstanding opportunity to take part in cutting-edge workshops, educational sessions and networking opportunities.