Regional Events

BACCN Events by Region
BACCN is made up of 12 regions covering the whole of the UK. Each Region has its own Regional Committee of BACCN members who provide support - educational and otherwise - to critical care nurses across their region. This includes the organisation and execution of study events which are available to members and non-members.
Please see below for the latest regional events.
Midlands Region
Event Name: Aorta Know Better!
Event Date: 14th March 2019 0830am - 4.30pm
Event Location: Park Inn, 296 Mansfield Road, Nottingham NG5 2BT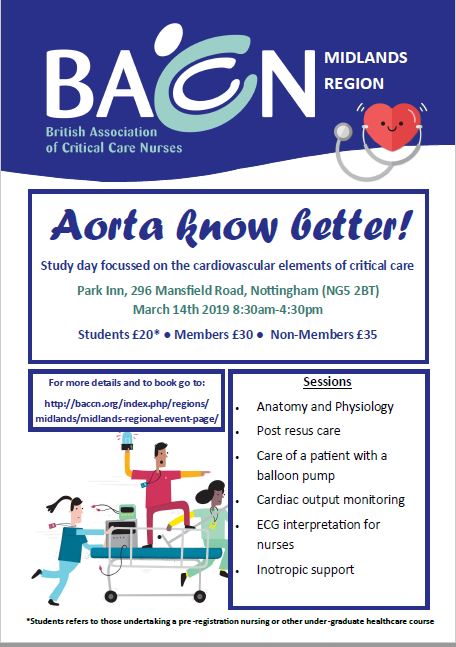 Book your Place HERE
Yorks and Lincs Region
Event Name: Critical Care Made Easy!
Event Date: 11th April 2019 0900 - 16.30
Event Location: The Source, Sheffield,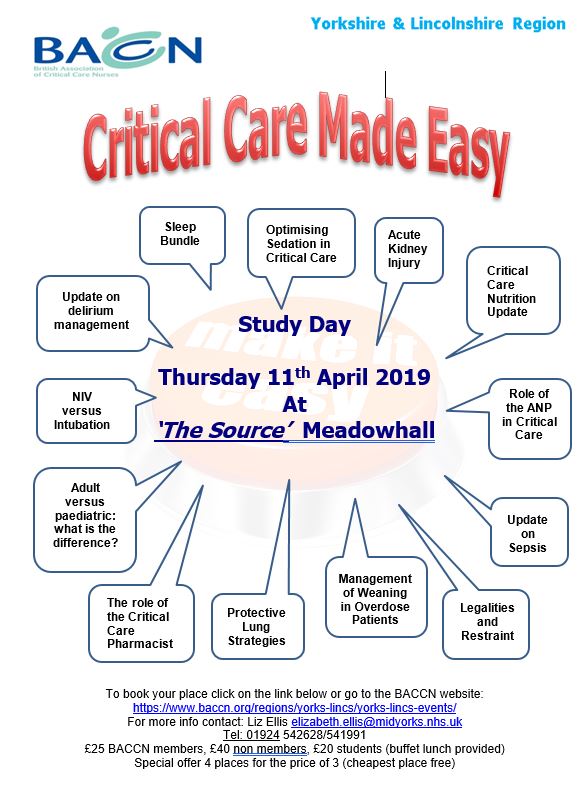 Book your Place HERE
Southern Region
Event Name: Pump and Perfusion
Event Date: 7th June 2019
Event Location: Kings College London, Institute of Fetal Medicine, 16-20 Windsor Walk, London SE5 8BB
This study day will be discussing, key Cardiac and Renal issues in Critical Care.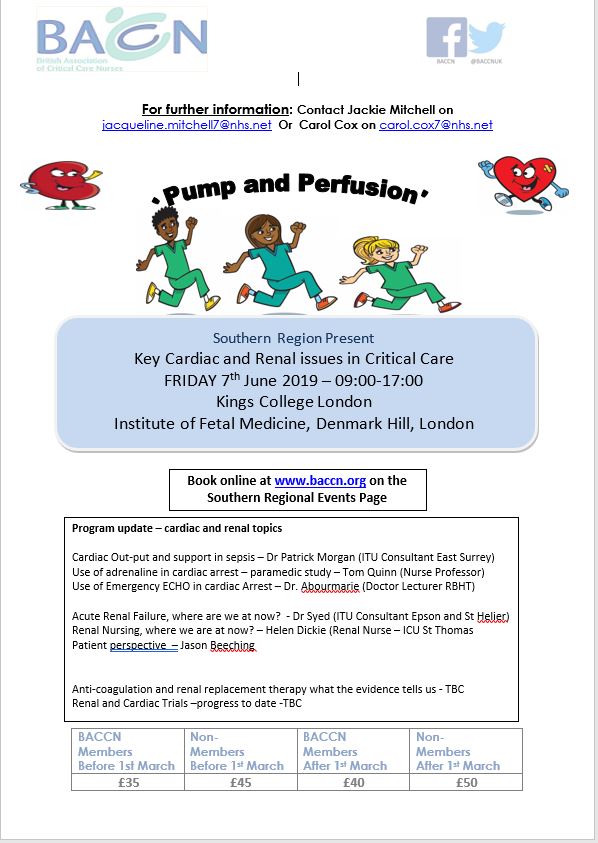 Book your place HERE
Central South Region
Event: Major Incident in Critical Care: A clinical simulation study day
Date: Friday 28th June 2019 09.30 - 16.30
Location: School of Health and Life Sciences, Marston Road Site, Oxford Brookes University, Jack Straws Lane, Oxford OX3 0FL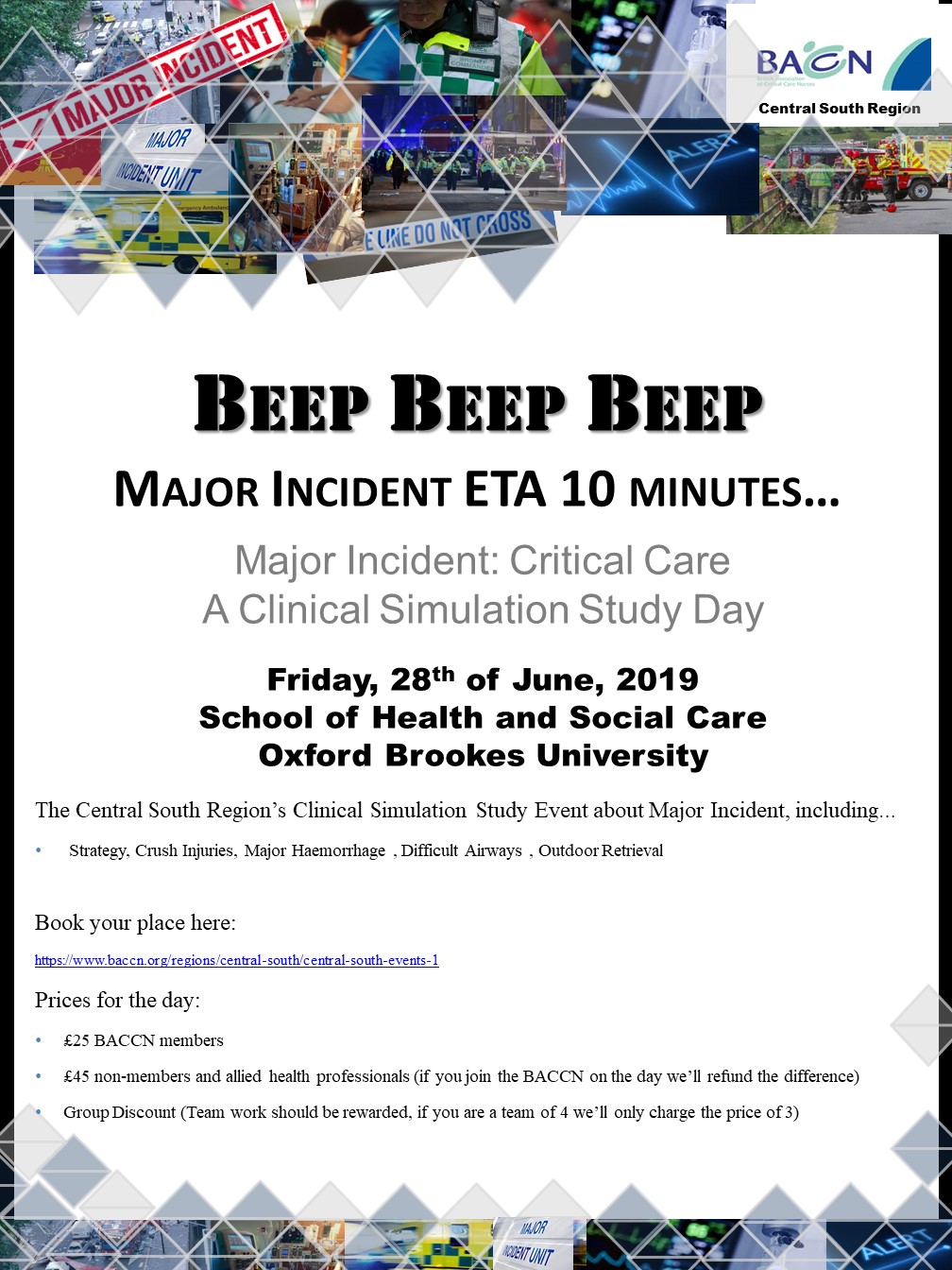 Book your place HERE