Regional Events

BACCN Events by Region
BACCN is made up of 12 regions covering the whole of the UK. Each Region has its own Regional Committee of BACCN members who provide support - educational and otherwise - to critical care nurses across their region. This includes the organisation and execution of study events which are available to members and non-members.
Region: Wales
Event: Complex Respiratory System Made Easy Study Event
Date: Wednesday 7th September 2022
Venue: Online.
For booking please click HERE.
To download the poster please click HERE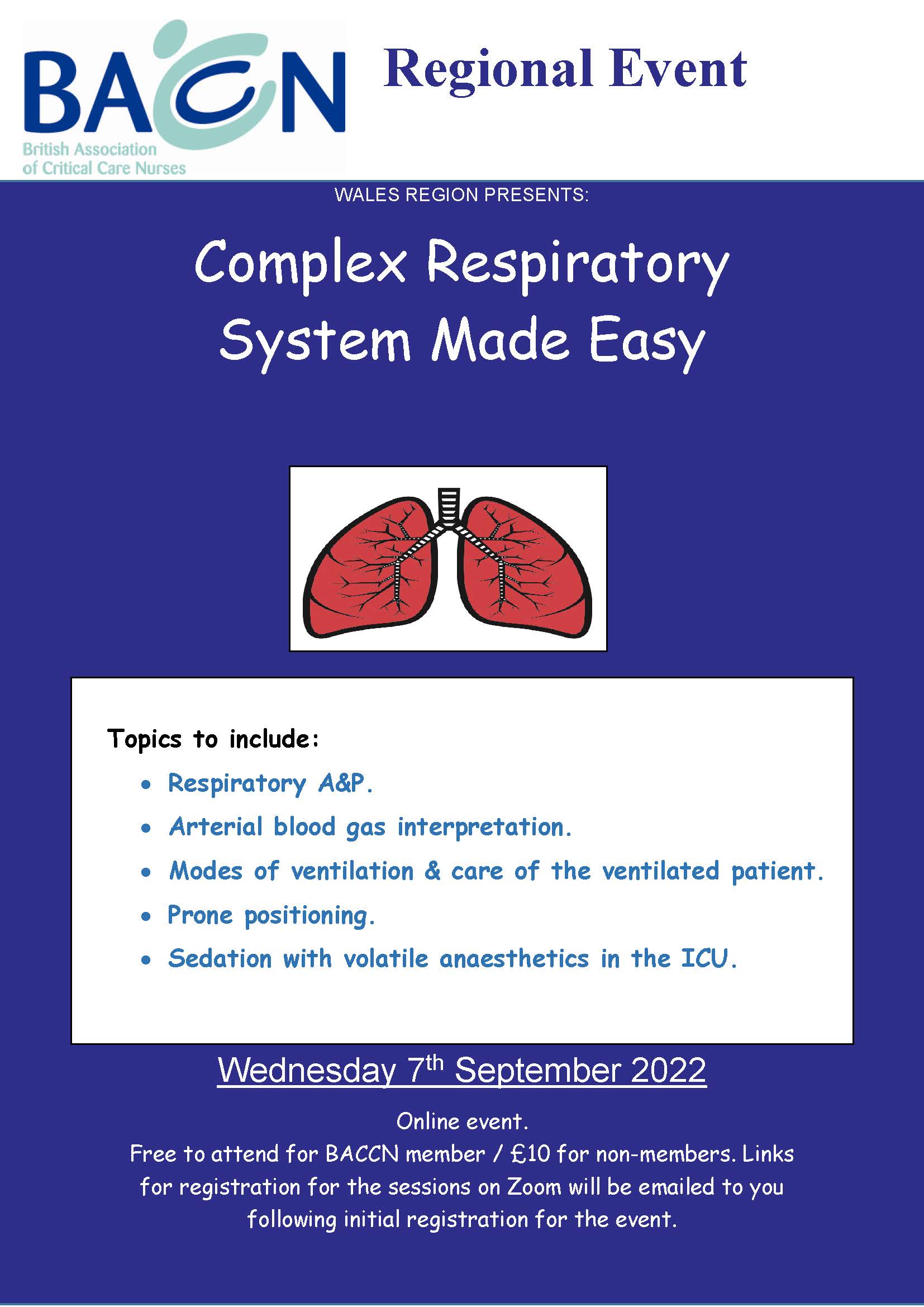 ---
Region: Yorks and Lincs
Event: Affairs of the Heart
Date: Wednesday 14th September 2022
Time: 19:00 - 20:30
Location: Online
Cost: Members FREE, non-members £5
To register please click here
For group bookings click here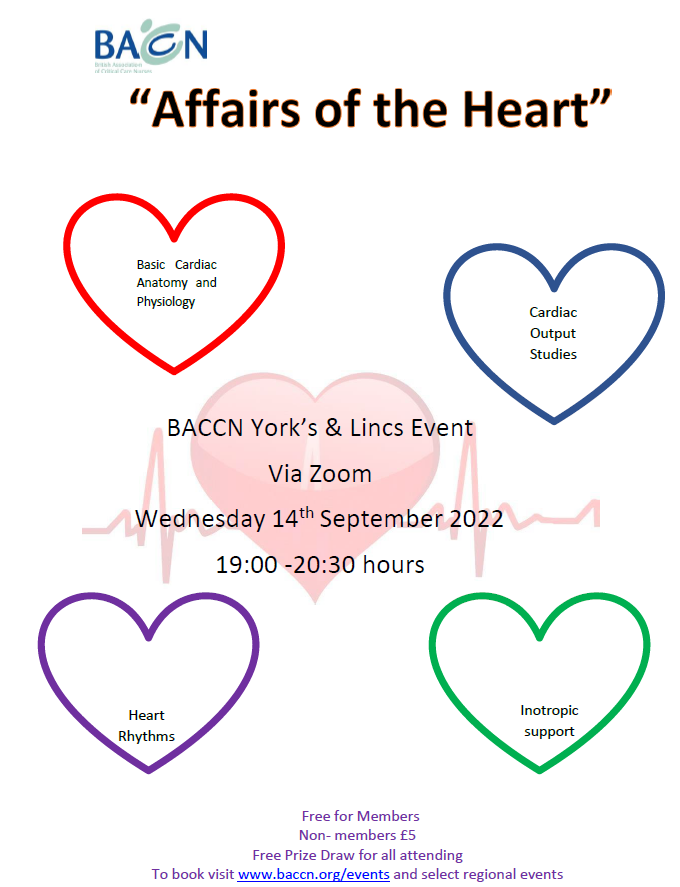 ​
---
Regional Study Day Award
Each year at the BACCN Conference in September we hold Regional awards, we need your nominations for Study day of the Year. To Nominate complete the form HERE and send to Baccnregionaladvisors@gmail.com