A day in the life of a Royal Navy Critical Care Nurse
12th Mar 2019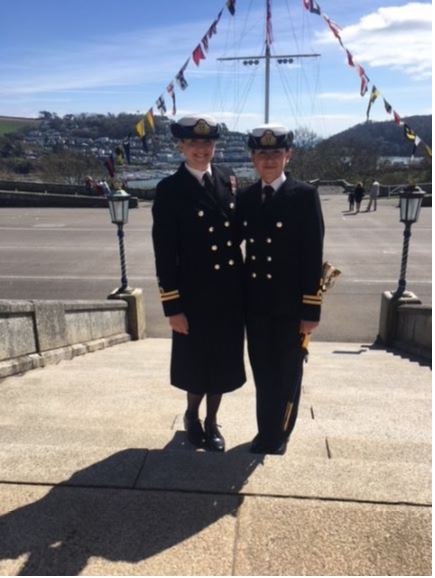 Lieutenant Leanne Fullwood has served in the Royal Navy for nearly 13 years. Her career began in 2006 with 10 weeks of Phase 1 training at HMS Raleigh where everyone is taught basic military skills, discipline, how to iron and maintain kit, physical training, teamwork and maritime skills such as sea survival and firefighting. Leanne then commenced her Nursing Degree at Birmingham City University, which was funded by the Royal Navy and provided a salary for the three years of training. Since graduating she has worked primarily in Plymouth, Portsmouth and Birmingham within major trauma centres. In 2012, she completed post-graduate specialist training in Critical Care Nursing at Coventry University. Since then she has served an operational tour in Afghanistan and was also part of medical teams deploying to the Philippines and Caribbean in the aftermath of natural disasters as part of the UK Government response. In 2016, Leanne attended the Admiralty Interview Board and was successful in being selected to become a Commissioned Nursing Officer.
What does a day in the life of a Royal Navy Critical Care Nurse look like?
There isn't really a typical day! Primarily I work in Birmingham at the Queen Elizabeth Hospital within the Royal Centre for Defence Medicine (RCDM). RCDM is the UK primary centre for receiving Armed Forces casualties from around the globe should they become ill or injured. I can also be based in Plymouth or Portsmouth within a Joint Hospital Group Unit. We work in major trauma centres alongside our NHS counterparts to ensure we deliver gold standard care to complex patients that we can then transfer into an operational environment when we deploy.
In addition to maintaining my clinical competencies, I also need to ensure I am trained appropriately to deploy and maintain military skills. This includes a Basic Sea Survival course, learning basic firefighting skills, evacuation drills, demonstrating you can swim to a life raft and even some first aid training!
On operations, we have two key maritime units we deploy within. The Primary Casualty Receiving Facility is our Role 3 facility on board RFA Argus. We have an Emergency Department, Operating Theatre, ITU, HDU, Ward beds, CT scanner, X ray and Ultrasound as well as labs, mental health services and a variety of clinical specialists. This was last deployed in a medical role on Operation GRITROCK for the Ebola Crisis in Sierra Leone in 2014-2015. We also have Role 2 Afloat which is a smaller surgical team that combines ED, Theatres and ITU and has the flexibility to deploy anywhere around the globe at short notice on a number of different ships. This asset was utilised on Operation PATWIN in the Philippines in 2013 and on Operation RUMAN in the Caribbean in 2017 in response to natural disasters and a wider UK deployment to both regions to provide support in the aftermath of such devastation. Role 2 teams also deployed in support of Counter Piracy Operations and the migrant crisis in the Mediterranean. Critical Care nurses also provide medical support to 3 Commando Brigade as part of the Commando Forward Surgical Group and have recently deployed on land to Operation TRENTON in South Sudan as part of the United Nations mission in the region.
What are the best and worst things about the job?
The best parts of my job include the academic qualifications I've gained during my career as well as Leadership and Management training and skills I've achieved from promotion courses. I have travelled to some fantastic places including Singapore, Barbados, Gibraltar, France, Cyprus, Germany and the Channel Islands. I also qualified as a day skipper on a yacht and have gained lots of sailing experience as well as representing the Royal Navy in Fencing and Triathlon.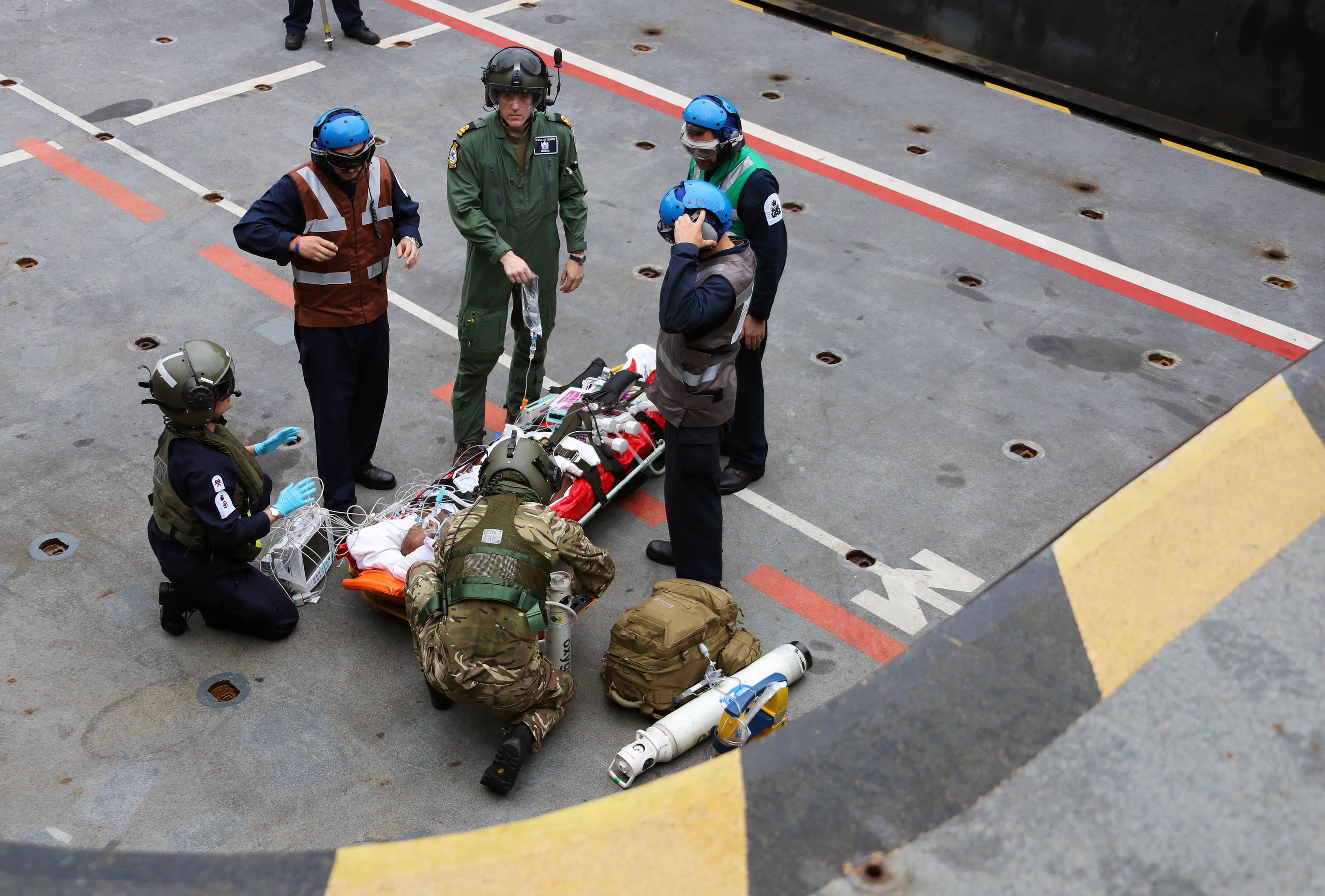 I love the challenge of providing healthcare in unique and unpredictable environments. We face issues including kit and equipment supply, constraints of working on a moving ship and you should always think about your 'Plan B'. It encourages you to be adaptable, resourceful and how to be effective in even the smallest of teams to provide the best care for our patients.
Our operational role can often mean things can be unpredictable and you can deploy with relatively short notice - normally 5 days but in extreme situations it can be quicker. This can sometimes make forward planning tricky and if you like having a rigid diary with your 5-year plan laid down in concrete then this might not be the career for you. It's about having the necessary arrangements in place to deploy at short notice and having a good support network with family and friends can be key for this.
When did you decide you wanted to become a nurse in the Royal Navy and how did you set about pursuing this goal?
I was a sea cadet when I was younger and then I studied Public Services at College before joining the Royal Navy when I was 18. It was through some excellent careers advice that I joined as a nurse and it was probably the best advice I was ever given! In my career, I have achieved more than I could have ever imagined with the opportunities that are available to me in the Royal Navy.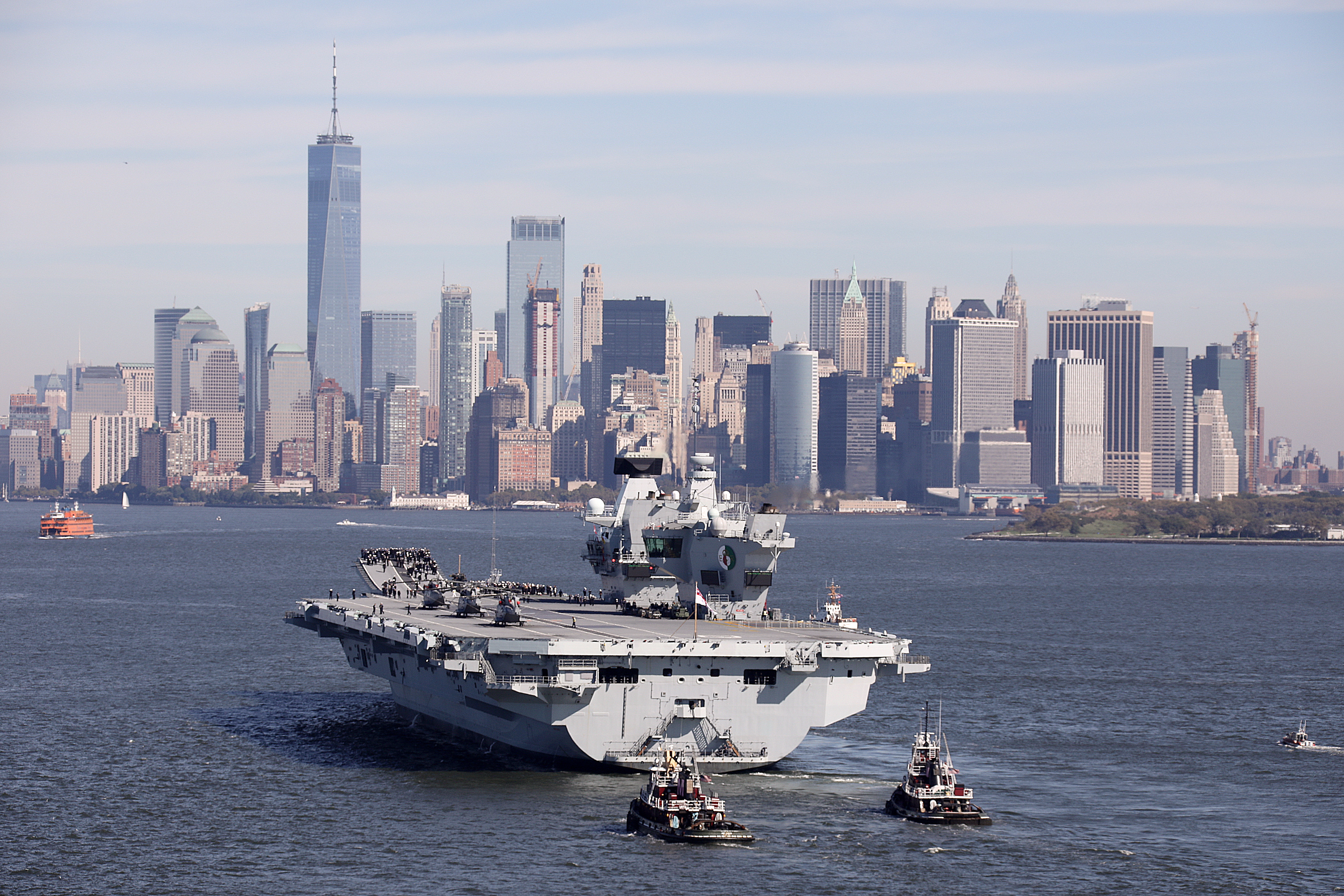 What advice would you give to anyone considering a career in nursing in the Royal Navy?
You can join as a nurse at any point from being newly qualified, up to the age of 36 as a Nurse Rating or 38 as a Nursing Officer. The key difference between the two roles is that a Nursing Officer is expected to fulfil more extensive leadership and management roles including being a Head of Department, Deputy Head of Department or even Senior Nursing Officer responsible for the overall management of clinical staff within the team. I spent 10 years as a rating (as a band 5/6 equivalent), gained operational and leadership experience and developed myself before stepping into the Nursing Officer role so it depends on what your aspirations are and how you want to start your career.
How much experience would you need? You can join as a newly qualified nurse or with experience in a specialist area such as Critical Care. If you join as a 'qualified specialist', which for the Royal Navy is 60 credits of post-graduate study (minimum Level 6) in your specialist area, then you could be entitled to a £20,000 bonus for joining!
If you want to find out more, then contact the Specialist Medical Recruitment Team via email: NAVYCNR-MEDMAILBOX@mod.gov.uk or phone 02392723475
Or search 'Naval Nurse' on the Royal Navy Jobs Website www.royalnavy.mod.uk