Feedback from our Hamper Winner Louise Norris
8th Oct 2020
Dear BACCN Team
Not only was the first virtual conference fantastic, very interesting and very well put together, I also was lucky enough to win this fantastic hamper! What a surprise when my name was read out at the end of the day.
I was really delighted to receive the quality goods inside which I am going to share with 2 nursing colleagues, one has had Covid and was ventilated for 12 days and another who guided her team through an unknown infection with skill and great leadership. She lost 2 of her colleagues so it has been a tough time on them both.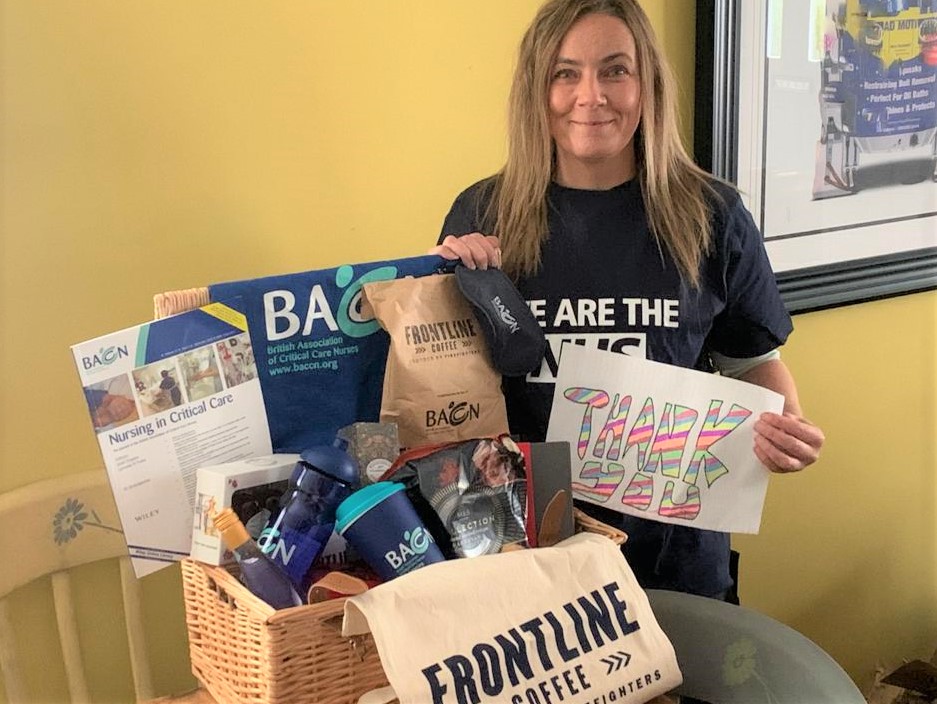 Thank you so much. I really appreciate the sponsors who put this fantastic hamper together and the BACCN for all the hard work.
Best Wishes
Louise Norris