Meet your Committee
Meet the Midlands Committee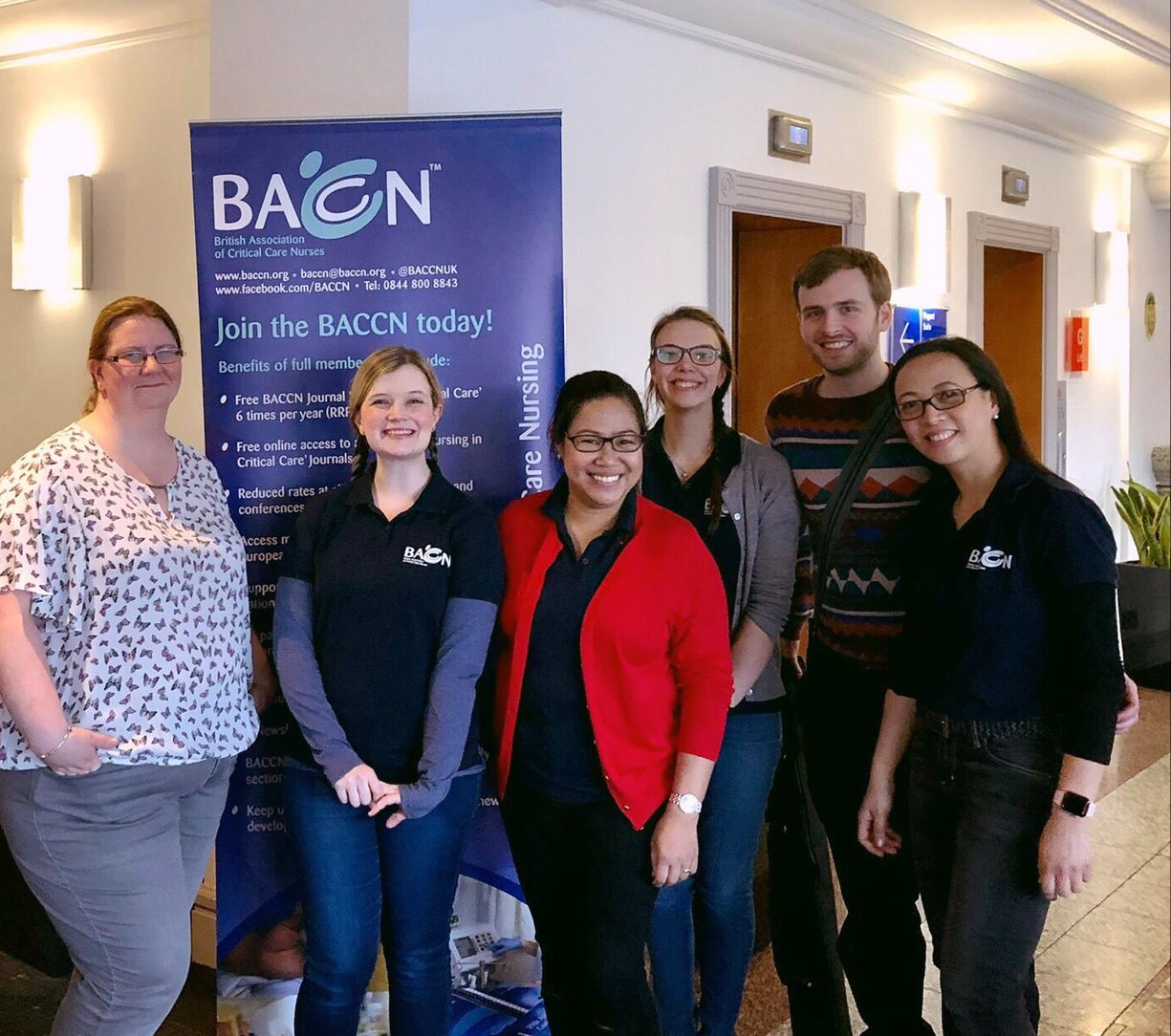 Rob Furby
Chair
My Name is Rob Furby and I'm the midlands regional committee Chair Person. I took on the role in 2017 following a few years on the committee in a variety of different roles.
My background is predominantly Adult Critical Care. I qualified from Sheffield University and I came to Nottingham in 2010 where I initially worked as a staff nurse on ICU before a promotion to Clinical Nurse Educator in 2014. Alongside my educator responsibilities, I am the Lead Nurse for medical devices for our service.
Along with my passion for education and development of staff within critical care I am also an aspiring academic. I am currently completing an MSci with a view to take my research to doctoral level study.
Katie Burns
Committee Member
My name is Katie and I took on the role of treasurer for the Midlands committee in 2015. After qualifying in 2014 I held a staff nurse post on Critical Care in Nottingham for 4 years. I then worked as an agency nurse in ICUs across London for 6 months and now have a project role back in Nottingham.

During my time there I completed both a secondment to an acute medical unit and an in-house rotation programme to the other Adult Critical Care areas in the city. I have interests in uses of technology within healthcare and palliative care within a critical care setting. I had the opportunity to present my dissertation results (as a short talk) at the BACCN conference in 2015 and at the Mid-Trent Critical Care Network conference (as a poster) the same year.
Dan Knight
Committee Member
Hello, my name is Daniel. I qualified as a nurse in 2015 via a postgraduate-entry course, and am presently working as a Staff Nurse in Critical Care at Nottingham University Hospitals.
Entering critical care in another trust, as a newly-qualified nurse, was a challenging and frustrating experience for me. That all changed when I attended the BACCN national conference.
Sharing and exploring points of view with other critical care nurses, I came to truly enjoy our speciality. I joined the BACCN Midlands regional committee with the hope of kindling that enjoyment in others.
Lovely Sorianosos
Committee Member
My name is Lovely (I always try to live up to my name) and I am a Clinical Nurse Educator in Adult Critical Care at Nottingham University Hospitals.
I have worked in Critical Care since 2007 in a variety of roles including a Staff Nurse, Rehabilitation After Critical Illness Nurse, Deputy Sister and Practice Education Support. I am passionate about developing future nurses to be both competent and compassionate.
I support the BACCN's agenda of providing a national voice to shape the strategy for critical care nursing and this is an excellent avenue for me to network with other nurses around the country. I am a firm believer of staying true to one's values and beliefs.
Debbie Brown
Committee Member
Hello, my name is Debbie. I am currently in a dual role of medical devices educator and staff nurse on adult critical care at NUH.
I qualified in 2003 and started my nursing career on Emergency Medical Admissions. I spent 3.5 years learning my trade before a new challenge came to me in the form of Critical Care. I have been in critical care for nearly 11 years. I have spent most of my time there as a band 5 nurse.
My main interests and link roles are around resuscitation. I am passionate about good, patient care (and immaculate charting!). I am relatively new to BACCN and hope that I can help and learn from other members to continue to give our patients the best care possible.
Rebecca Sumnall
Secretary
Hello
My name is Rebecca and I am Education and Practice Development Sister on Critical Care at Leicester Royal Infirmary.
I qualified from De Montfort University in 1998 and completed my 'ITU Course' there in 2005. I have been working in Critical Care in Leicester for 15 years.
I have been working in Critical Care Education for 5 years and enjoy helping staff to develop as Critical Care Nurses.
Samara Dale
Committee Member
Hello, my name is Samara.
I joined the BACCN Midlands Regional Committee in 2018.
I work on Adult Critical Care at the Leicester Royal Infirmary and have worked here since I qualified in 2015 from De Montfort University, Leicester, becoming Deputy Sister in 2019. I also completed my Acute and Critical care modules at DMU in 2018.
I really enjoy working in Critical Care and I am proud to be a Critical Care nurse. I am particularly passionate about critical care patient diaries and I am one of the diary link nurses on my unit.
Marian Pablo
Treasurer
My name is Marian Pablo and I have worked in Adult Intensive Care Unit since day one of my nursing career back in Philippines and I have been working for several years now in Nottingham University Hospitals, Critical Care Department.
As one of Nottingham University Hospitals' MAGNET advocate, I work along with the multi-disciplinary team towards our goal of getting a seal of approval from the American Nurses Credentialing Centre in order for our very own Nottingham University Hospitals to be the first ever hospital in the country to be nationally & internationally renowned for exceptional standards of quality nursing care.
As one of the regional member, joining the BACCN committee helps me build a good relationship with skilled & knowledgeable professionals in the region. What I would learn from the team will translate into my professional & personal development that will give me the opportunity to serve at a greater level and contribute to the growth and future success of the organisation.