Midlands Events
Current Events
Event: Investigations Made Easy (An evening study day focused on investigations in critical care.)
Date: Monday, 25 April 2022
Time: 19:00 - 20:30
Platform: Online study day via Zoom
Cost: FREE for BACCN Members and £5 for non-members.
To register please click HERE
To print the flyer please click HERE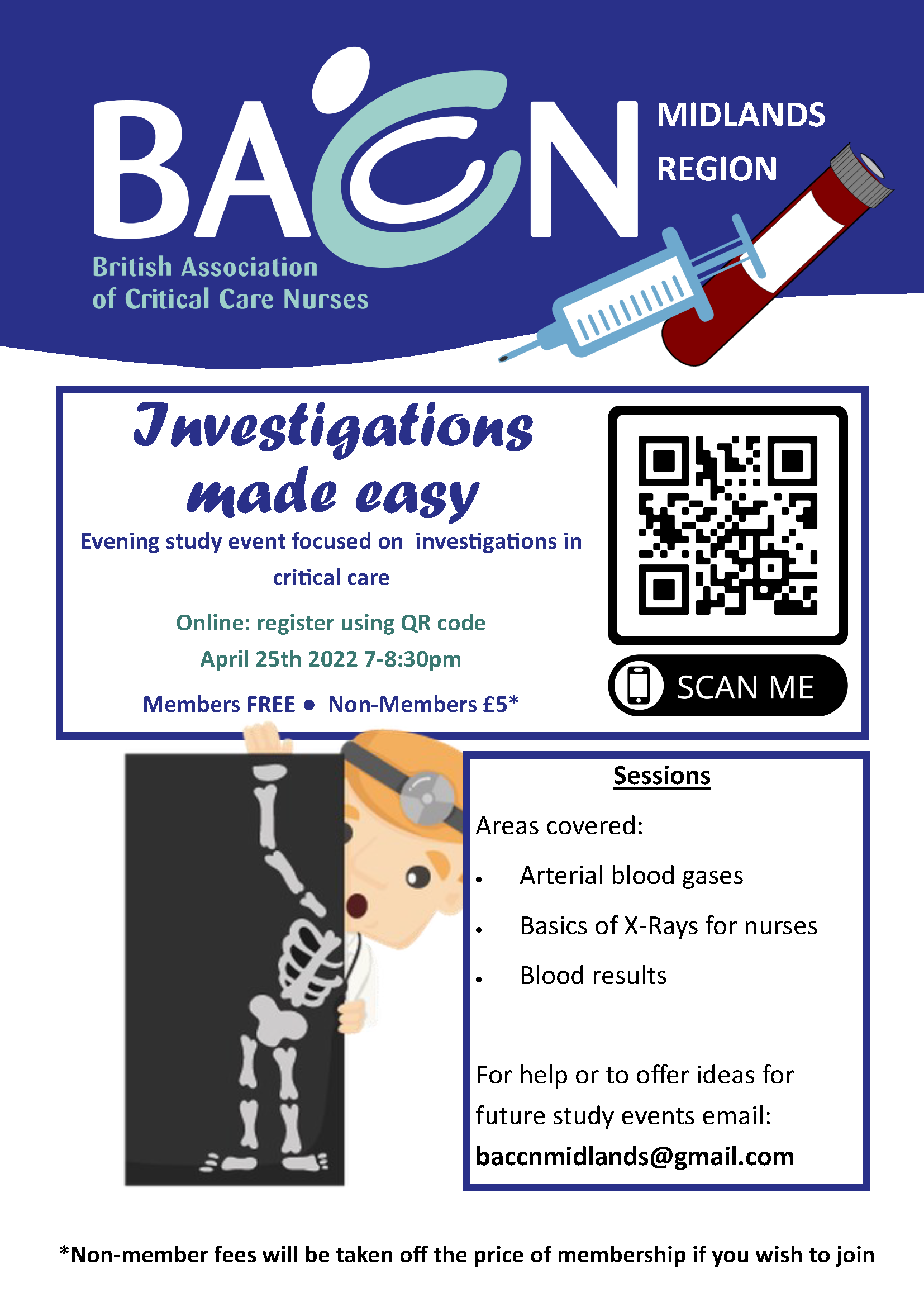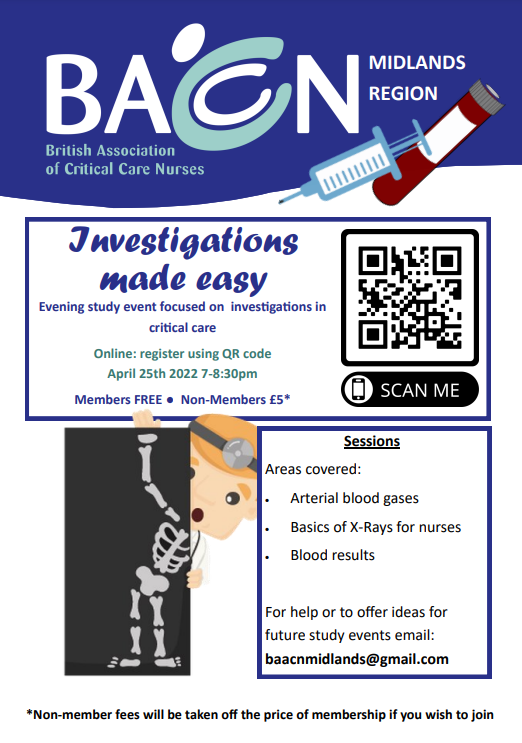 ​
---
Event: BACCN Midlands AGM Discussion Session
Date: Monday, 25th April 2022
Time: 20:20 (after our BACCN Midlands Online Study Event: Investigations Made Easy, as above)
If you require the zoom link as you are not registered for the event please e-mail support@baccn.org
---
Past Events
Event Name: Aorta Know Better!
Event Date: 14th March 2019
Event Location: Nottingham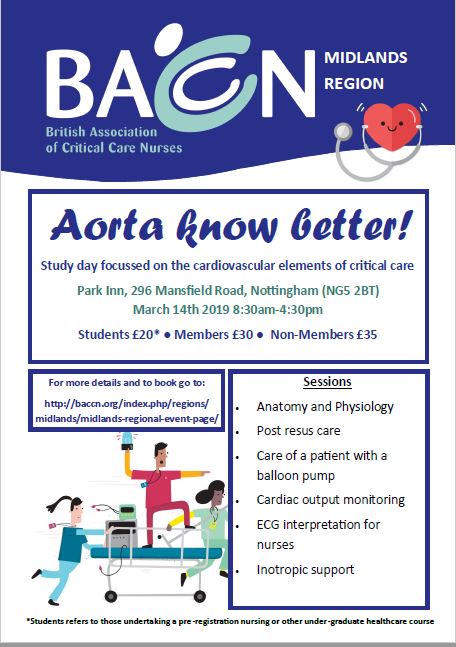 Event Name: Helping our patients breathe easy
Event Date: 30th April 2018
Event Location: Loughborough
Event Name: The golden hour and beyond...
Event Date: 2nd October 2017
Event Location: Nottingham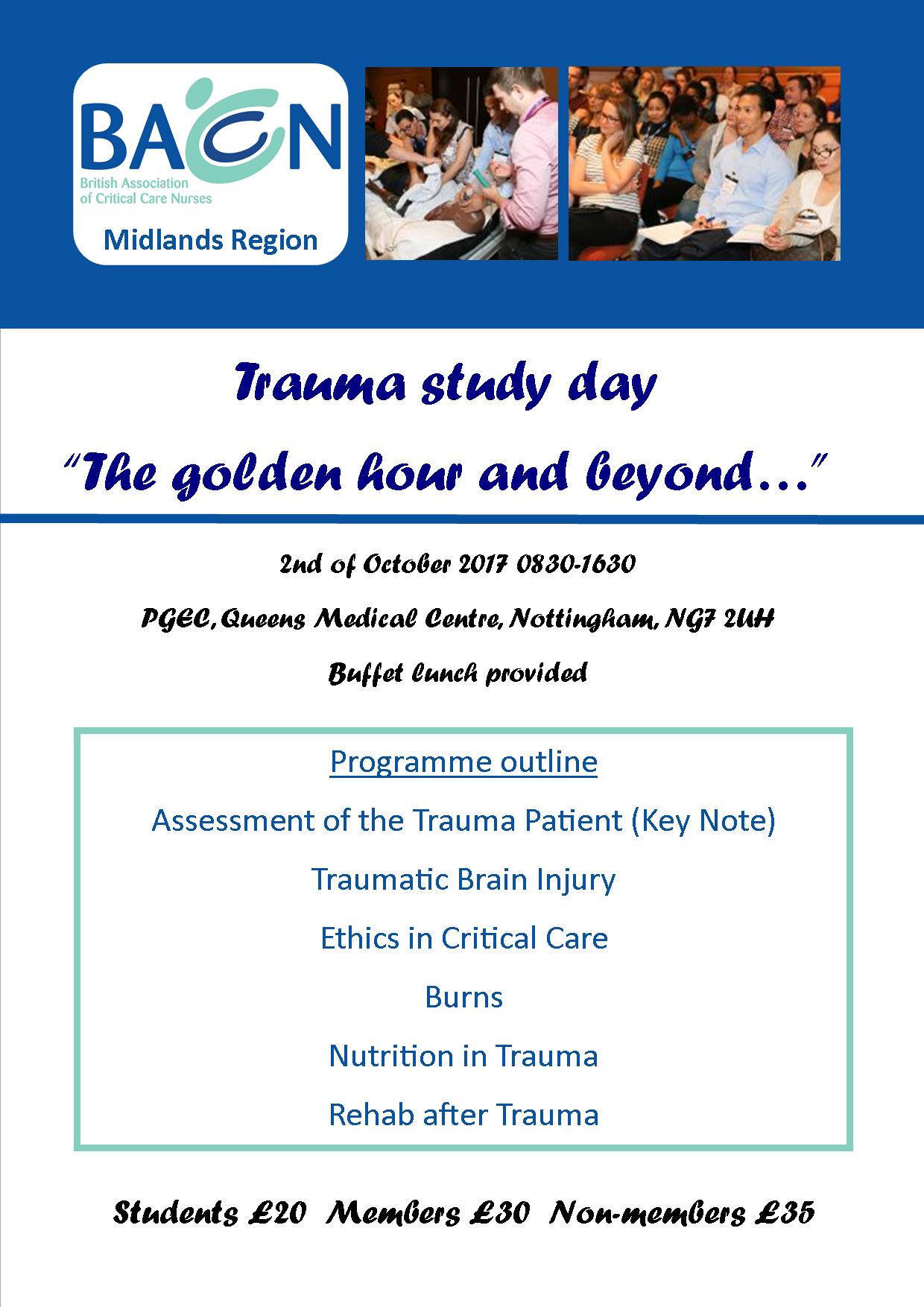 .