Nursing in Critical Care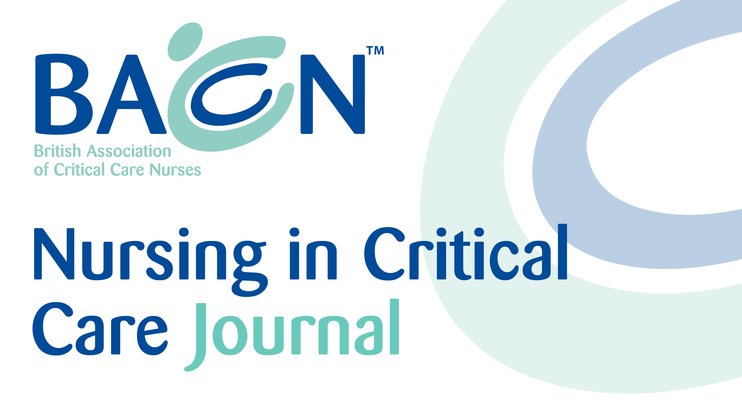 BACCN Journal - Nursing in Critical Care
Nursing in Critical Care is a peer-reviewed journal that is at the forefront of critical care nursing and is central to the BACCN's philosophy of promoting personal and professional development in the art and science of critical care nursing. The journal is edited by Josef Trapani and Lyvonne N. Tume with contributions from a number of national and international figures within critical care nursing.
The aims of Nursing in Critical Care are to improve standards in patient care and to develop excellence in practice through the dissemination of accessible, high quality and scholarly publications. Additionally, papers published within the journal seek to advance and extend understanding of clinical practice and theory and to support the application of knowledge to influence patient outcomes.

The journal provides opportunity for critical care nurses and others to share ideas and knowledge through publication. The coverage of the journal deals with a range of current and unusual topics of relevance to adult and paediatric critical care nurses, we have an increasing number of evidence based papers from international authors as these can provide inspiration for local practice development. Over the past years the journal's international profile has gained prominence and is now included in a number of databases. It has an impact factor of 2.205.
Follow us on twitter @niccjournal.
Nursing in Critical Care APP
As a member of the BACCN you will have access to the Nursing in Critical Care APP which is available for IOS devices. This allows access to the latest copies of the journal. Information on how to set up is available under the members section of the website HERE.
Submitting an article
Nursing in Critical Care welcomes papers from any member of the critical care team we especially encourage papers focused on clinical issues, and in particular nursing care. These papers can be literature reviews, clinical papers, research papers, case studies - indeed the whole range of written material which maintains and stimulates debate and practice development.

Members of the Editorial Board work closely with authors to ensure that the quality of articles we accept in our journal is maintained. If you wish to submit an article for publication we would like to hear from you. Authors should prepare their manuscripts according to the journal guidelines and must be submitted on-line. The guidelines for publication details of how to submit can be found on the inside cover of Nursing in Critical Care or view the links below.
Help in Writing for a Publication HERE
Author Guidelines click HERE
Online Library - BACCN Members only
Members of the BACCN receive access to the online Journal Library.