Your Professional Development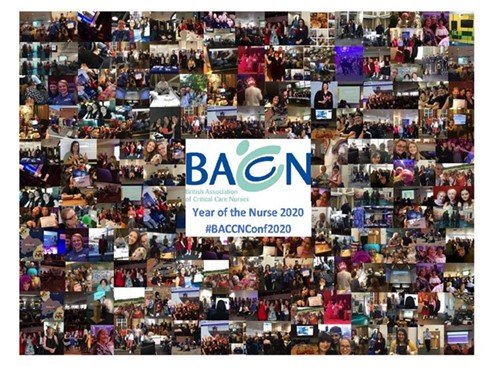 Supporting your Professional Development
The BACCN is a supportive community of those working in critical care nursing - from student nurses to nurse consultants, academics to practitioners: we offer a myriad of learning resources which help those passionate about critical care nusring at all stages of their career. These resources include our Journal, Nursing in Critical Care, online and face to face study events and peer to peer suppport and learning.
There are therefore many ways in which BACCN supports the professional development of the critical care nursing community, and BACCN members in particular.
We aim to:
Provide a national voice to critical care nurses, liaising with other professional bodies and groups such as the UK Critical Care Nursing Alliance to ensure that the perspective of our Members is taken into account

Provide a wide range of learning resources for our Members including:

Regular Regional Study Events

Access to BACCN Grants and Awards

A supportive peer network of critical care professionals

Support for your views and concerns at a national level - we lobby on your behalf!

Keep up to date with current practice and new developments - enhance your career.
NMC Revalidation
Revalidation with the Nursing and Midwifery Council took effect from April 2016. to enable nurses to demonstarte that they practise safely and effectively, nurses are encouraged to reflect on the role of the Code in their practice and demonstrate that they are "living" the standards set out within it.
Nurses are required to revalidate every three years to renew your registration.You can access full information on NMC Revalidation HERE.
How can BACCN Membership can help with revalidation?
BACCN provides a range of Learning Resources to support your Professional Development and ongoing learning. As a member of BACCN, you have access to an online Member Locker on the website which records attendance at events, enabling you to document continuing professional development as part of revalidation.
National Standards and Position Statements
The BACCN aims to provide representation for its members, by responding to political and professional change; and by producing and publishing position statements. We are also involved in working more widely with external organisations in the review and production of documents and standards for critical care which will also be of interest to BACCN members.
BACCN Position Statements and Policy Documents are only available to members.
CPD
The award of CPD Participatory Learning Hours provides critical care nurses with tangible evidence of their CPD activities. The Nursing and Midwifery Council (NMC) state that every nurse must undertake at least 35 hours of learning activity in 3 years.
CPD points are awarded at BACCN Annual Conference and at all BACCN study events - members receive a discount on attendance!