Meet the Speakers

#BACCNConf2021 Keynote Speakers
We are excited to present this year's renowned Keynote speakers who will be joining us from across the world to share their stories and experiences.
---
Opening Keynote
Monday 13th September 9.30am
Professor Calvin Moorley RN PhD
Associate Professor for Nursing Research & Diversity in Care, School of Health and Social Care/ Adult Nursing & Midwifery Studies, London South Bank University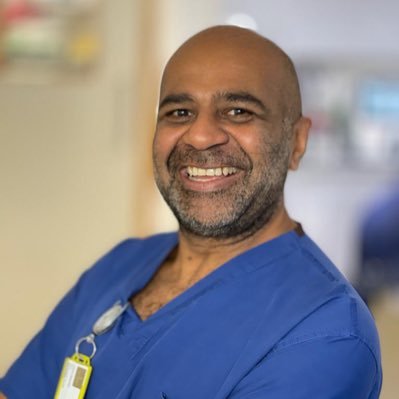 Dr Moorley is a Senior Lecturer in adult nursing and has an academic background in public health and health promotion. He is a registered Nurse (Adult) and practices in intensive care therapy. His research focuses on the interplay of gender, culture, ethnicity and health. He is also holder of the Mary Seacole Award for Leadership in Nursing.
Calvin alongside Dame Elizabeth Anionwu (Emertus Professor at University of West London) and Nordeya Gilbert (Intensive Care Practice Development Nurse at Guy's and St Thomas' Hospital) took part in the first ever BACCN BAME webinar in 2020 where they led a discussion on how we can start the conversations around race inclusivity in critical care. BAME Nurses comprise 20% of the NHS workforce, but only make up 7% of senior management. Over the last year we have seen injury added to this wage insult – with a shocking 70% of the nurses who have died from Covid-19 being from a BAME background. It's no exaggeration to say that nursing, especially for Black, Asian and ethnic minorities has become a job of two extremes: low pay and risk to physical and psychological health.
With this in mind I've asked Calvin to continue this conversation to explore how we as an Association of Critical Care Nurses can work to improve this inequality becoming less colour blind, striving to be more colour brave.
Follow on Twitter: @CalvinMoorley
---
Nurses make a difference
Monday 13th September 10.15am
Peter Nydahl RN BScN MScN PhD
Nursing Research, University Hospital of Schleswig Holstein, Germany
Department of Anaesthesiology and Intensive Care Medicine, University Hospital of Schleswig Holstein, Germany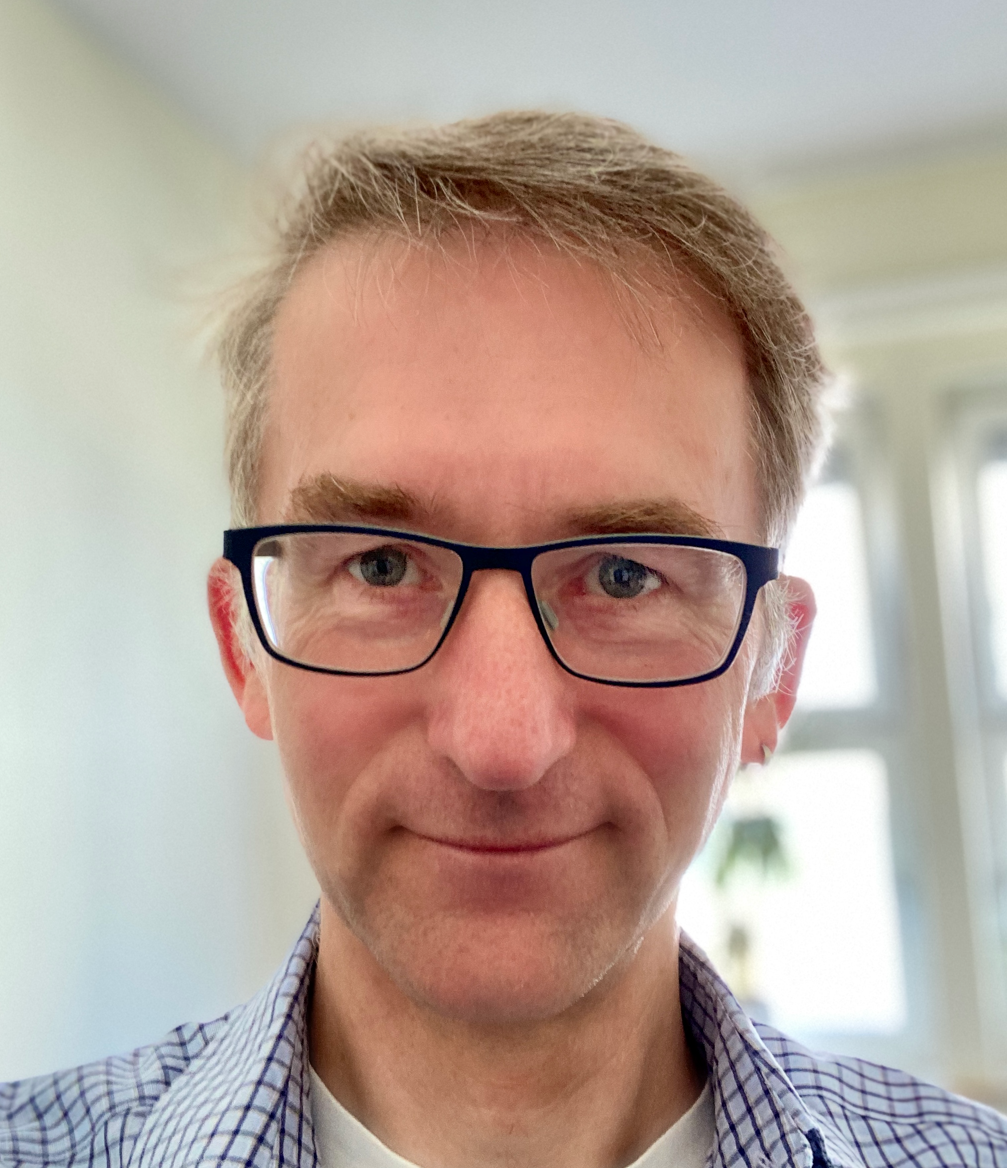 Peter spends 25% of his time in intensive care and 75% in nursing research. He is an active trainer for education in basal stimulation, nursing expert for patients in a vegetative state, practical instructor and author.
Publications
https://orcid.org/0000-0002-5178-0364 with over 35 International peer reviewed publications.
Peer review
>100 manuscripts in 36 international peer reviewed journals - https://publons.com/researcher/1584447/peter-nydahl/
Societies
German Society for Specialized Care, German Society for Critical Care Medicine, German Society
for Nursing Care, German Society for Neuro Critical Care, British Association of Critical Care
Nurses, Int. Society for Basic Stimulation e.v., Sepsis Help e.V., Network for early mobilization,
ICU Recovery Network, international ICU Diary Network, German Delirium-Network e.V.,
European Society of Critical Care Medicine, Australian Society of Critical Care Nurses, Society for
Critical Care Medicine
Follow on Twitter: @NydahlPeter
---
In at the deep end...Being a newly qualified intensive care nurse during the CoVID-19 pandemic
Tuesday 14th September 9.45am
Katie Dutton RN BScN, AICU
Nottingham Hospitals
As a student, I went above and beyond to help my fellow students learn about sepsis, after being an intensive care patient myself, and went on to be RCNi Student Nurse of the Year 2018.
On qualifying, I went into my first role full of the same energy, enthusiasm, and passion for my role, only to be hit with the CoVID-19 pandemic in my first month.
This keynote is an honest account, of my loves for intensive care nursing, the highs, but importantly the very very lows. As I found myself learning the nurse I wanted to be, whilst under immense pressure, I found inspiration in the strength of my team. One day at a time.
---
Early Mobilisation and the ABCDEF Approach
Tuesday 14th September 1.10pm
Dr Dale M. Needham, FCPA, MD, PhD
Johns Hopkins University - Pulmonary & Critical Care Medicine, and Physical Medicine & Rehabilitation

Dr. Needham is Professor of Pulmonary and Critical Care Medicine, and of Physical Medicine and Rehabilitation at Johns Hopkins University in Baltimore, USA. He is Director of the "Outcomes After Critical Illness and Surgery" (OACIS) Group at Johns Hopkins. Clinically, he is an attending physician in the medical intensive care unit at Johns Hopkins Hospital and Medical Director of the Johns Hopkins Critical Care Physical Medicine and Rehabilitation program.
Dr. Needham is Principal Investigator on several research grants and has authored more than 350 publications. His research interests include evaluating and improving ICU patients' long-term physical, cognitive, and mental health outcomes, including research in the areas of sedation, delirium, early physical rehabilitation, and knowledge translation and quality improvement.
Follow on Twitter: @icurehab @DrDaleNeedham
Contribute to Twitter at: #icurehab
---
Leadership within the midst of a pandemic
Tuesday 14th September 3.20pm
Eamonn Sullivan
Chief Nurse, The Royal Marsden
As Chief Nurse, on the board at the Royal Marsden, Eamonn represents the Trusts 1400 Nurses, Therapists and Pharmacists and is responsible for the patient safety and patient experience portfolios. The Royal Marsden is Europe's largest cancer centre with the third largest cancer research portfolio globally. It is rated 'Outstanding' by the NHS regulator, the Care Quality Commission.
At the beginning of the pandemic in 2020, Eamonn was called upon to become the Director of Nursing at NHS Nightingale London – part of a five person leadership team charged with designing, building and operating the world's largest temporary Critical Care Unit built at the Excel conference centre, which became operational in just 9 days. Fortunately, Nightingale London was not used to its full capacity, but still cared for 55 critically ill Londoners, becoming at that time, Europe's largest temporary Critical Care Unit.
Prior to his current role, Eamonn held a number of positions in prestigious NHS Trusts, including – Deputy Chief Nurse at University College London Hospitals and Deputy Chief Nurse at Guy's & St Thomas' Hospitals.
Eamonn spent much of his clinical career in Adult Critical Care, he holds an MSc in Critical Care from Kings College London. In 2017 he was honoured to become a Florence Nightingale Leadership Scholar.
Outside of the NHS, Eamonn is a Major in the British Army Medical Services (Reserve). He has had the privilege of leading UK and US Army Medical Teams in the conflicts in Iraq and Afghanistan, including being appointed as the Officer Commanding Critical Care at Camp Bastion. Eamonn rates these experiences as being pivotal periods in his career.
In October 2020 Eamonn was called upon to become NHS Test and Trace's first Chief Nursing Officer.
Follow on Twitter: @CNEamonn