Meet the Speakers

Why I asked them to join us at #BACCNConf2020 "Critical Care Nursing: the next decade"
by Karin Gerber; BACCN Conference Director
Nottingham is a fitting venue for the 35th Annual BACCN Conference as we'll be on doorstep of where Florence Nightingale grew up nearly 200 years ago; but we're also in the heart of one of the largest universities in the Midlands where countless critical care nurses take the first steps into learning all about the art and science that is Critical Care Nursing by completing their post graduate critical care nursing training.
At a time of great global economic uncertainty with growing patient numbers across all spectrums of health and social care, there's an increasing evidence base that points to the need for more highly educated nurses. This is in stark contrast with what is currently happening: student nursing bursaries being cut alongside a significant drop in funding being made available for continuous professional development as well as ongoing post graduate education. Worldwide, nurses have developed themselves into professionals with a great deal of knowledge, skills and experience. Despite these developments towards professionalisation, previous studies on this subject have shown that nurses are not given due recognition for the skills they have by much of the public. This is on a backdrop of ongoing issues surrounding pay, staffing, workload and the effect our chosen profession has on our overall health and wellbeing with increasing recognition of burnout syndrome.
We are also moving into an ever increasing digital / technological environment within Critical Care and it's important that we reflect on how we ensure that we maintain the human touch of nursing for both our patients and their loved one's i.e. overall art and science of Critical Care Nursing.
With the above in mind, I've asked the following colleagues to undertake this year's keynote sessions:
---
Richard Trimlett, Consultant Cardiac Surgeon & VA ECMO Lead; Royal Brompton Hospital
Richard spent more than 18 years, working in cardio-thoracic centres specialising in heart and lung transplant, ventricular assist devices, ECMO (both VA & VV) and various other methods of support including Impella and Destintation Devices, both in the UK and the USA. He was responsible for the setting up and running of an ECMO service which grew out of the existing VAD Programme. Richard has chaired sessions at international meetings on VA-ECMO and VAD support, published in peer-reviewed journals and written book chapters on this subject. He also has an ongoing research project in the field of additive manufacture as applied to mechanical support pump and technology design with an interest in destination therapy.
Richard has long been an advocate for the development of advanced nursing alongside and within current/future services for patients on mechanical devices and regularly directs training for nurses around ECMO support with a focus on safe rapid cannulation techniques. He also is a visionary of the future utilising 3-dimensional printing and CAD design for the development of new surgical techniques and processes. He has a passion for utilising innovation to save the lives of those in extremis pushing the boundaries of possibility.
---
Bryn Baxendale; Consultant Anaesthetist & Trent Simulation & Clinical Skills Centre at Nottingham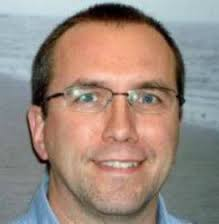 Bryn's interests relate to leading the widespread adoption of simulation-based methodologies across the healthcare system in order to enhance patient safety and quality of care. Specifically, this involves exploration of how best to enhance the development of expertise in individual professionals and multi professional teams, and how to support organisational learning and attainment of high reliability amidst complexity and constrained resources.
Critical Care is delivered by multi-professional team members that rely on effective and timely collaboration to deliver safe, up to date and compassionate care to those that become critically unwell. Learning and training together is a topic we increasingly explore with simulation being a popular solution that enables whole team education.
We do need to acknowledge though that facilitating a simulated training session requires enumeration of educational goals, a realistically designed and executed scenario, and clear articulation of the ground rules of the scenario. More importantly is the debriefing which is essential to accomplish the educational goals and should be focused on the thought processes and actions that helped participant to identify knowledge and communication gaps, alongside analysing the outcome of those thoughts and actions. This all requires proficient facilitators to manage the complexity of all aspects of simulation especially within the multifaceted field of critical care / critical care nursing.
---
"Critical Care Nursing Across the World: Breaking Down Barriers" will be the theme for the first ever joint BACCN and IACCN: Irish Association of Critical Care Nurses Conference taking place in Belfast in September 2021. With this in mind I've asked the current chairs/presidents of the main Critical Care Nursing Associations: AACN's Megan Brunson (via digital link); BACCN's Nicki Credland and the Chair of IACCN to give us their perspective on some of the global challenges being faced by Critical Care Nurses and they propose we deal with it with an opportunity for delegates to make their individual voices heard in helping us to break down the barriers to global co-operation.
Megan Brunson: President of the American Association of Critical Care Nurses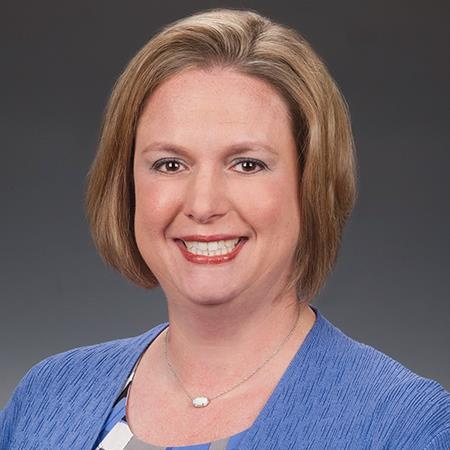 Since 2007, Megan has been the night shift supervisor in the cardiovascular ICU (CVICU) at Medical City Dallas Hospital. From 2000-2007, she was charge nurse/night shift for the CVICU at Emory Saint Joseph's Hospital in Atlanta, after completing two years as the night shift team leader in the telemetry unit at Texas Health Arlington Memorial Hospital. During more than 20 years as a night shift nurse, she has focused on securing professional development resources for nurses in a 24/7 care environment.
Actively involved with AACN for more than 15 years, Megan is a member of the Atlanta Area and Dallas Area chapters, serving as president of the Atlanta Area Chapter in 2007. She has presented many times at AACN's National Teaching Institute & Critical Care Exposition, speaking on leadership development for chapters.
Megan is also a member of the Clinical Nurse Leader Association, American Nurses Association and Texas Nurses Association.
As a nurse researcher, Megan was the investigator for a 2006-2007 study to determine which interventions post-cardiac surgery patients perceived as best to quench their thirst with the least amount of nausea/vomiting, and a study in 2012-2013 on the effect of ambient noise levels on patients' night time sleep patterns.
In 2016, she earned the HCA North Texas Division Excellence in Nursing Professional Mentor Award, and she received the Lois Robillard Nurse of the Year Award from Medical City Dallas in 2009. She earned a Master of Science in Nursing with a concentration on leadership from Saint Xavier University in Chicago and a Bachelor of Science in Nursing from Valparaiso University in Indiana.
Nicki Credland: Chair of the British Association of Critical Care Nurses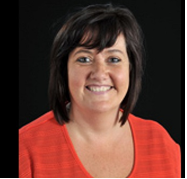 Nicki initially completed her nurse training at the University of Hull, followed by a BSc (Hons) in Critical Care. She then took a MMedSci Advanced Nursing Practice at the University of Sheffield. Following a PG Cert in Education and another in research she is now undertaking a PhD exploring recognition and response to clinical deterioration using implementation science. Her clinical background is in intensive care and latterly critical care outreach. Nicki is now a Senior Lecturer and Head of Department for the Faculty of Health Sciences at the University of Hull. As Chair of BACCN Nicki represents critical care nurses both nationally and internationally.
Serena O'Brien: Chair of the Irish Association of Critical Care Nurses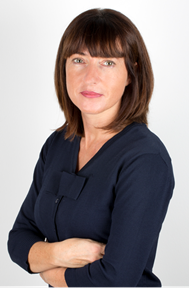 Serena O'Brien has 20 years' experience in critical care nursing which began at The Alfred Hospital, Melbourne, where she completed her post graduate diploma in advanced nursing. During her 10 years at The Alfred, Serena worked in a surgical ICU and in the latter four years, was employed as a Clinical Nurse Educator with a interest in cardiothoracic nursing.
In 2009, she returned home to Ireland to take up her current role as the ECMO (Extracorporeal Membrane Oxygenation) Co-ordinator at the Mater Misericordiae University Hospital, and working with Dr Edmund Carton, Consultant Intensivist, developed Ireland's national adult ECMO service. She has presented at several meetings both nationally and internationally in relation to ECMO practice.
Serena completed her MSc by research degree in 2015 at University College Dublin where she investigated the long-term health-related quality of life of ECMO survivors in Ireland.
She is the current chair of the IACCN (Irish Association of Critical Care Nurses) and an active committee member of ICUsteps Dublin.

---
Jean Pierre De Villiers: Professional Speaker, High Impact Coach, Author and an Elite Vegan Athlete
JP, as he is known, coaches' people how to tap into their full potential and perform at their best by transforming their body and mind and spirit. He delivers high impact coaching programmes giving people optimum certainty, energy and obsession.
With almost two decades of experience in peak performance and personal coaching, JP is renowned for running transformational events, seminars and challenges globally, stretching people to be their absolute best.
Olympic medallists, business leaders, entrepreneurs, actors and award-winning film directors and producers have benefited from JP's expertise and have relied on him to help them perform at the highest level. JP teaches leading-edge strategies to keep his clients ahead of the game.
JP is the founder of Life Fitness University, an online coaching membership which is focused on making the best education, motivation and inspiration available and accessible to the world.
As well as speaking internationally, being featured on TEDx, and being hired by large global organisations for his high impact coaching skills, Jean-Pierre regularly contributes to publications and features in the media. He is the author of several books, is a professional martial artist, has completed multiple ultra-marathons and other endurance events, is an Ironman triathlete and was voted as health coach of the year.
As critical care nurses we are grounded and inspired by our patient and family's journey through Critical Care and it's at the heart of what we do daily as well as helping us shape & develop the future of Critical Care Nursing. JP as a #rehablegend will I'm sure inspire and guide us on the path to the best we can be not just for ourselves but more importantly for the those we care for daily.